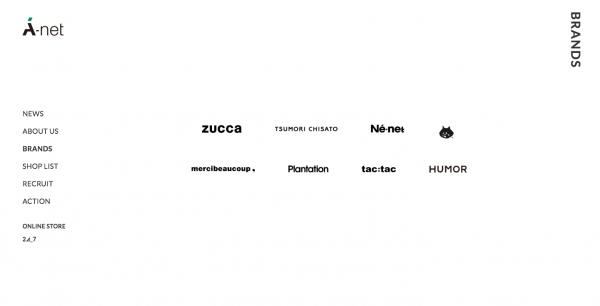 A-Net Group will end production and sales with Tsumori Chisato by the fall of 2019 as the contract with the eponymous designer, Tsumori Chisato (1954-) contract expires.
The two major brands that have supported A-Net Group in the past are Tsumori Chisato and Zucca. Even in the company, it was said that Tsumori and Zucca were divided into groups causing a power struggle to take place in a positive sense. Before Tsumori Chisato became independent, she was A-net's large billboard designer. Akira Onozuka (1950-) designer of Zucca, left the company in the spring-summer collection in 2010, and now that the Tsumori era has come to an end, what will happen to A-Net?
Speaking of which, the company's SUNAOKUWAHARA brand developed by Sunao Kuwahara (1960-) also suspended its brand activities in the spring-summer 2015 season and left A-Net. Since then, the brand has launched since spring and summer 2016.
As a reminder, Kosuke Tsumura (1959-), who established FINAL HOME at the same of the company, left A-Net in 2015 and became independent.
In this way, it's like a home to a designer's retirement advisory center, but for a while ago, it was a company that for many years had been under the spotlight as the number one fashion company where vocational students wanted to work for.
It's clear that the company is in a state of excellence, but what will happen in the future? The aforementioned CABANE de ZUCCa, mercibeaucoup by Eri Utsugi, and Né-net and Nya- by Kazuaki Takashima, while tac: tac and Plantation by Takaaki Shimase, and Plantation will be the lineup, but it's tough to say. I wish them all the best and the luck they can get.