China|Shiseido and Alibaba Strategic Partnership: First Product Research and Development Launches in September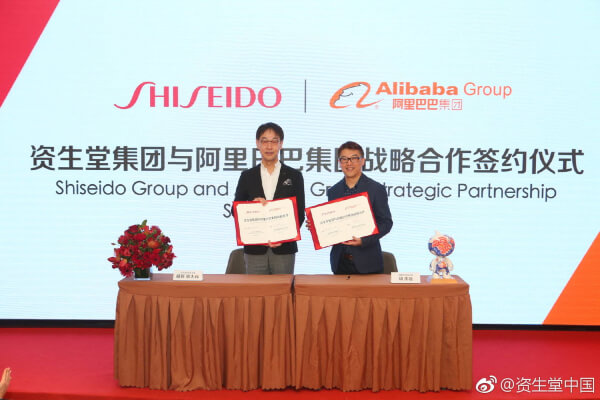 On March 31, Shiseido signed a Joint Business Plan through its China subsidiary, Shiseido China with Alibaba Group in Hangzhou. Shiseido also became the first international company in the industry to establish a dedicated office in partnership with Alibaba Group.
The establishment of this office is based on the long-term strategic cooperation between Shiseido and Alibaba, aiming to create new values together. Under the Joint Business Plan, Shiseido and Alibaba's strategic cooperation team will use Alibaba's large data and consumer insight to reinforce product development, brand marketing, EC and so on whereas Shiseido will focus on developing products the China market aiming to acquire new consumers especially the younger generations.
In addition, the first co-developed products will be available exclusively on Tmall starting September under hair and body care brand "AQUAIR" realized though Tmall Innovation Center by utilizing the large database from Alibaba Group's 700 million users. Shiseido plans to further expand this product development process to other brands and strengthen its alliance with Alibaba Group in the Future. Also within this year, Shiseido plans to introduce their infant skin care brand on Tmall.