Japan|Cosmetics Favorite Season Arrives, RMK Releases Christmas Limited Kit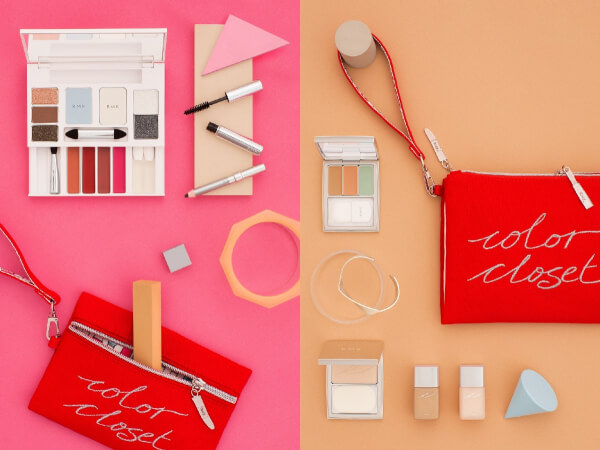 Christmas is believed to be one of the most anticipated annual events for beauty fans seeing the surprises makeup brands have come up with for the year end. Japanese makeup brand RMK is about to release two Christmas limited edition kits collaborating with Canadian illustrator Laura Denton who designed the patterns on the cosmetic bag. The festive red embroidered with Laura's "color closet" handwriting gives a touch of whimsicality.
The make-up set "RMK CHRISTMAS TRAVEL MAKEUP KIT 2018" is a makeup palette tray containing 5 pearl eyeshadows, 4 lip and blush creams, a dark brown eyeliner and black mascara. Another set in the collection is "RMK CHRISTMAS TRAVEL BASE MAKE UP KIT 2018 A/B" that comes with a limited edition makeup base containing pearl particles, 2 shades of foundation, and a 3 shade contour-highlighting compact to create dimension called 3D Finish Nude. Whether it's for daily or active wear, it's easy to create a flawless complexion.