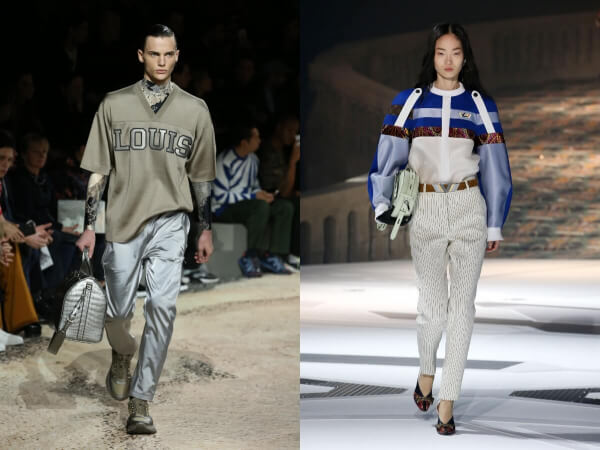 Louis Vuitton's large pop-up event at Isetan Shinjuku main building 1st floor starts on July 4th to July 17th presenting Louis Vuitton Mens F/W 2018 collection theme of ' perspectives ' where a new interpretation of traditional items and motifs of Louis Vuitton is translated into a modern and sporty style.  
The Louis Vuitton Womens F/W 2018 pop-up event will be held from July 11th to July 17th that extends four floors ー 1st to 4th floor of Isetan Shinjuku main building in a trunk motif space.
Both mens and womens exhibited in the collection will be sold domestically and exclusive limited items will also be at the venue. For the mens, the limited items are the: Zip Tote (357,000 yen), Keepall Bandouliere 50 (357,000 yen), Messenger PM (245,000 yen). For womens: Alma BB (246,000 yen), Square Bag (269,000 yen).
・LOUIS VUITTON FALL-WINTER 2018 MEN'S POP-UP STORE
Period: July 4th (Wed.) - July 17th (Tues.) 2018
Location: Isetan Shinjuku Store Main Building 1F = Promotion
・LOUIS VUITTON FALL - WINTER 2018 WOMEN'S POP - UP EVENT
Period: July 11th (Wed.) - July 17th (Tues.) 2018
Location: Isetan Shinjuku Store Main Building 1F = the stage, handbag / promotion
Main building 2F = women's shoes / promotion
Main building 3F = Center Park / Promotion
Main Building 4F = Center Park / The Stage # 4
Manabu Takamura

Minimal Inc. President/SEVENTIE TWO Publishing Director