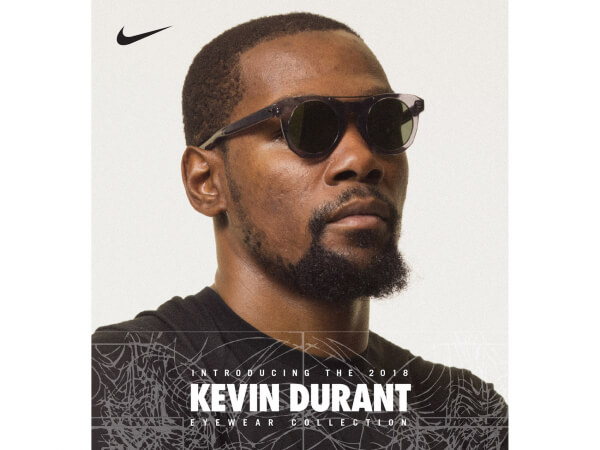 Premium sports eyewear brand Nike Vision has teamed up again with two-time NBA Finals MVP and back-to-back World Champion Kevin Durant for the 2018 KD Eyewear Collection released this week.
Based on the success of the collection's previous releases, the new line is comprised of six new optical styles: four being optical frames and two sunglasses. The optical frames Nike KD 28, 74, 88, and 929 pay homage to Durant's first NBA Championships (28), his 7'44" wingspan, the year of his birth (88) and the date of his birthday, respectively.
All the collection feature KD's signature along with a unique body-mapping design from Durant's on-court movement laser-etched on to the metal core wire. A "KD" logo plaque is placed inside the right temple tip, and a Nike Swoosh logo on both temples. They retail from US$ 99 to US$ 240 depending on the models and are available for purchase globally on the official site and at select optical retailers.