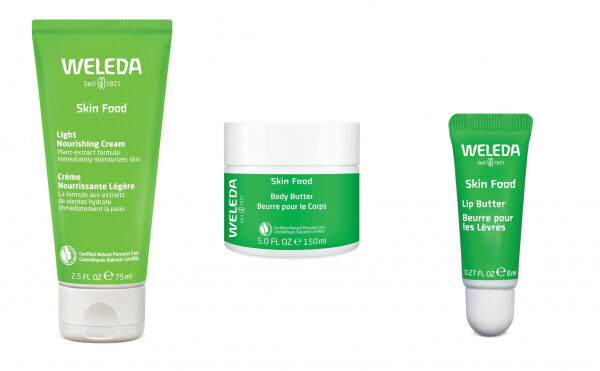 Weleda, the European skincare brand, announced that it is expanding its cult-favorite Skin Food Original Ultra-Rich Cream to include three new formulas.
For almost a century, Weleda's Skin Food has been working with plant extracts that synchronizes with the skin. With its ultra-rich, multipurpose formula derived from farms that follow sustainable principles, the formula delivers soft, supple, deeply hydrated skin to unlock a healthy-looking glow. Skin Food is a favorite amongst the product range becoming a must-have item in makeup artist's kits and celebrity homes alike.
The three new Skin Food formula includes a product for lips "Skin Food Lip Butter" (US$ 6.99, excl.tax) , a body butter "Skin Food Body Butter" (US$ 18.99, excl.tax) and a lighter version of the original "Skin Food Light Nourishing Cream" (1.0 fl oz. for US$ 12.49, excl. tax and 2.5 fl oz. for US$ 18.99, excl. tax). Comprised of nutrient-rich lead plants, including rosemary, chamomile, pansy and calendula, the new blends are rooted in different base formulas of sunflower seed oil, lanolin, beeswax, and Shea Butter. The Skin Food range is currently available on Weleda.com and will be available at retailers in early 2019.