Part 1: Where Japanese Fashion and Apparel Industry Go? Looking back at the 10 years since the collapse of Lehman Brothers in 2008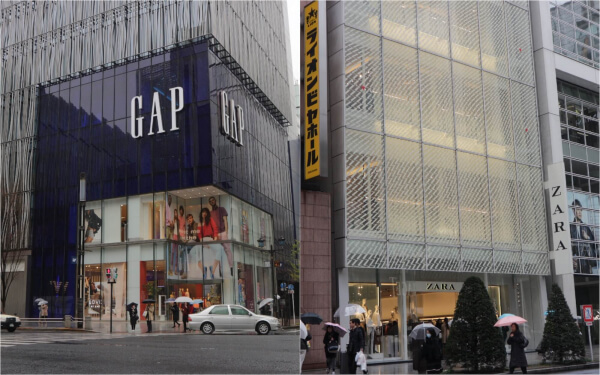 Almost ten years have passed since the collapse of Lehman Brothers on September 15, 2008, a crisis that caused serious repercussions in the global financial market. After Lehman's collapse, the Nikkei average fell from the ¥11,000 level to the ¥7,000 level, and the aftereffects persisted for almost 4 years as the stock market continued to decline. This was not limited to the Japanese market, but sales of luxury brands were particularly affected, suffering significant declines. So how have they recovered? In Japan, the establishment of the second Abe cabinet in December 2012 was the marked opportunity for them. From that time, the stock market and luxury brands started to benefit from Abenomics, with the Nikkei average rising consistently, currently on the order of ¥21,000. Among those movements, most luxury brands have passed the peaks reached before 2008. Barring some special circumstances, they continue to benefit from the steady rise in the stock market. In addition, since around 2014, inbound demand has taken over the Japanese market like Kamikaze. It can be said that these factors were very large.
Another major change from 2008 was the entry of H&M into the Japanese market. H&M has expanded its sales from almost zero in the Japanese market to between ¥50 billion and ¥60 billion/year (despite the fact that H&M is a listed company, they do not break out their sales in the Japanese market, so this figure is an estimate). Although ZARA had launched in Japan before H&M, the latter's entry triggered the entire sector and ZARA's sales also went up to between ¥50 billion and ¥60 billion, the same scale as H&M. Furthermore, it is speculated that another overseas SPA, GAP, which was in Japan before the others, also has sales on the same scale or more. Although the GAP's Old Navy division withdrew from Japan, other overseas SPA brands have been steadily increasing their sales in Japan. However, some brands have been sluggish, like FOREVER21 which was re-launched in Japan at the same time as H&M. Although FAST RETAILING's UNIQLO is saturated in the domestic market, there is progress in overseas markets, and in August of this year, it is almost certain that overseas sales of UNIQLO will exceed domestic sales. Furthermore, it is almost certain that FAST RETAILING will reach ¥2 trillion in annual sales. Looking back on the past 10 years, The growth of these four big SPAs (H&M, ZARA, the GAP and UNIQLO) was a huge event in the Japanese market. It can be said that the luxury brands and the low-price SPA brands grew up over these 10 years.