China|AHKAH Global Business Developing Rapidly First Store In Shanghai Opened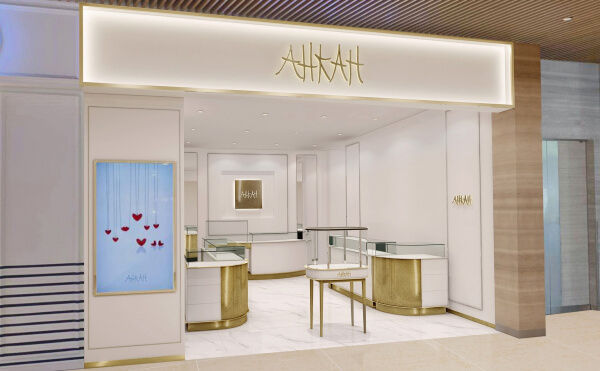 On April 3, japanese jewelry brand AHKAH opened the Shanghai Jing'an Kerry Centre Store, the first store of the brand in Shanghai, China. It is the second store in China, following the first store launched in Beijing in January 2019, and is the fifth overseas store of the brand.
Shanghai Jing'an Kerry Centre Store is located in Jing'an Temple area, a notable area in Shanghai, where shopping malls, high-end boutiques, department stores and cafes line up. The store features a wide lineup of products, from jewelry collections to luxury collections.