Japan|Oil Control Lotion "Balancing Tuner" that Suppresses Sebum Secretion from "ONE BY KOSÉ" Launches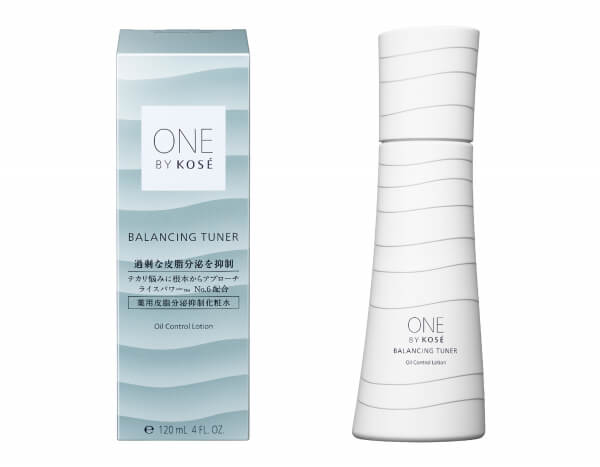 Kose announced their all new sebum secretion control lotion "Balancing Tuner" from their high-performance specializing brand, ONE BY KOSÉ. Up to now, we have developed three popular items with different efficacies: "medicated moisturizing essence" for moisture improvement, "melanot shot white" with whitening effects, "The Wrinkless" for improving wrinkles, and now the fourth "Balancing Tuner " which is a highly functional lotion that prevents skin over secretion delivering clear skin. The release is set on April 16th, and already has been catching the attention of industry stakeholders.
"Balancing Tuner" focuses on symptoms such as the skin's oiliness and shine by excessive sebum secretion causing clogged pores, acne, and the reasons to a makeup meltdown. The formula prevents skin discoloration while improving texture and adequate moisturization with a refreshing light green floral fragrance. Another feature in the formula is the active ingredient "Rice Power® No. 6" approved by the Japanese Ministry of Labor.