Global|KFC's Colonel Sanders Is The Muse For Designer NIGO's Streetwear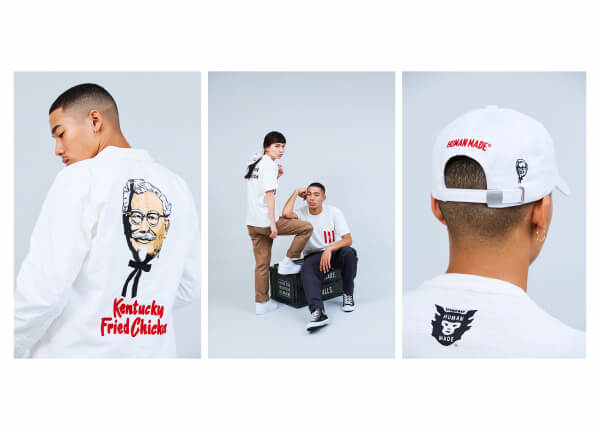 Kentucky Fried Chicken has collaborated with fashion designer NIGO's brand, Human Made, to create a one-of-a-kind collection fried chicken streetwear releasing on Nov. 23.
Hypebeast LTD's global creative studio, Hypemaker, worked alongside with NIGO for the "Human Made x KFC Capsule Collection". The designs are inspired by Americana and workwear and NIGO visited the KFC headquarters in Louisville Kentucky to draw upon his apparent love for Colonel Sanders' fried chicken. "When we heard of NIGO's obsession with Colonel Sanders, we had to invite him for a rare tour of the Colonel's personal archives to inspire help him." said Steve Kelly, Director of Media and Digital Marketing of KFC.
The capsule collection includes a Colonel shop jacket, 70s style racing jacket, hoodies, t-shirts and more ranging from US$20 to US$375. Items are available on HBX.com and the Human Made stores in Tokyo on Nov. 23.