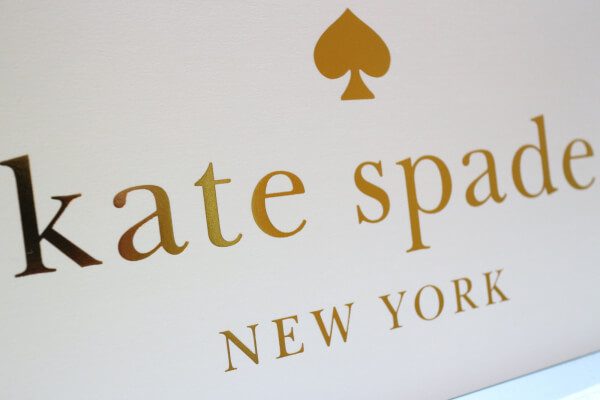 Kate Spade, founder and designer of "Kate Spade New York", committed suicide on June 5th. In addition to suffering from decades of depression, speculations that husband, Andy Spade talk of divorce and discord was the potential cause of her suicide, the former says there was never broaching in the subject. Whether or not that was the case, the situation is complicated.
A surprising discovery was found when Kate's sister, Reta Saffo sent an email to local newspaper Kansas City Star claiming that Kate was having fears of her brand value being damaged and that she wasn't getting the proper medical treatments in her mental state. Kate in 2006 distanced herself from her brand without possessing a single stock and seemed she was uninterested.
Kate, who was an editor of the accessory department in the American fashion magazine, "Mademoiselle", founded her bag brand, "Kate Spade New York" in 1993 with husband-to-be Andy. In 1998, the annual sales reached US$ 27 million dollars. The following year, the spades sold 56% of their holdings to Neiman Marcus for US$ 34 million dollars and the remaining 44% for US$ 59 million in 2006 sold to the company. In the same year, Liz Claiborne acquired Kate Spade from Neiman Marcus for US$ 124 million debt included, where Kate on her own decisions left the brand on reasons for concentrating on child rearing.
Liz Claiborne had more than 40 brands at the time, but in 2012, the company name changed to "Fifth and Pacific", which then concentrating on the three main brands, "Juicy Couture", "Lucky Brand Jeans", and "Kate Spade New York". In the following year however, Juicy Couture and Lucky Brand Jeans were sold off and once again the company changed its name to "Kate Spade & Company". Kate herself launched a new brand called "Frances Valentine" in 2016. In 2017, Tapestry Inc., which was Coach Inc. previously, had acquired Kate Spade & Company for US$ 2.4 billion.
Kate Spade & Company sales in 2016 equates to US$ 1,381 million dollars and in 2017, has over 180 stores in 269 countries and regions. In Japan 1996, "Sanei International" began to sell. The company grew significantly due to the importing of
American brands, and since that time, Kate Spade Japan ー a Japanese corporation with 100% stake in the US head office, was established.
Letting go of more than a decade, you begin to wonder if there's any other bag designers who were as successful as Kate Spade. The kaleidoscopic bags had the brilliance that shone in the "it" bag history. Kate Spade New York is an example that represents a brand where the designer themselves have retired. Many say that it was better to not let go of the brand during the acquisition. If Kate and Andy didn't leave the brand, it probably wouldn't made it this far, however, we can't forget the mental state of a designer who's stressed out and unable to do anything to change the fate of their brand that they've meticulously shaped. This unfortunate tragedy shouldn't have happened in the first place.