Japan| STRIPE and ONWARD Conclude Strategic Partnerships, EC Mall Brands to Cross Intersect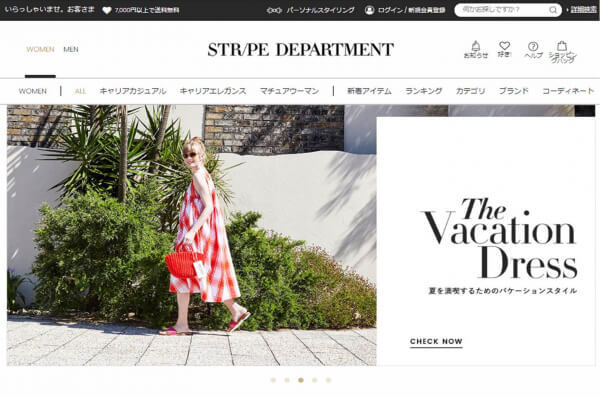 STRIPE INTERNATIONAL and ONWARD HOLDINGS CO., LTD. have entered into a strategic partnership for the purpose of a joint developing of the next-generation business model in the fashion industry. In the future, STRIPE will base its target segment on F1 (aka 20-34 years old) customers, and ONWARD who'll target the F2 (aka 35-49 years old) customers in the department store circulation to gather their positive strengths in both companies to promote AI and IoT leveraging in the development of advanced technologies that will develop a new business model that adapts to the omni-channel retail era.
As their first initiative, they'll both open mutual brands such as "earth music & ecology" and "23 wards" in their EC Mall, "Stripe Department" and "Onward Closet" from the beginning of September. In order to strengthen the collection and sales capabilities of both department stores, implementing a policy on joint developing stores and introducing customers to each other supports collaborations with real stores respectively.