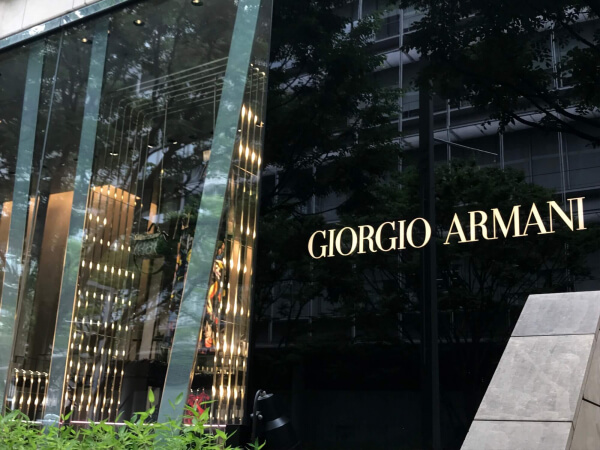 GIORGIO ARMANIofficially announced its reorganization of the brand last July. Giorgio Armani, Emporio Armani, A | X ARMANI EXCHANGE, ARMANI COLLEZIONI, and ARMANI JEANS are to be integrated into Emporio Armani. Out of 2983 stores deployed in 60 countries, 754 stores of ARMANI COLLEZIONI and 880 stores of ARMANI JEANS in spring and summer 2018 will merged into Emporio Armani which is no doubt be a hefty sum. At age 82, we must applaud designer Giorgio Armani for making such a bold decision.
When brands decide to switch their designers, it ultimately decides the fate of the brand. Even if the founding designer dies, it's not easy to choose the next designer, however, the situation is even more complicated in the case when they're alive. An example of which is Armani and 78 years old, Ralph Lauren.
Sales of GIORGIO ARMANI in fiscal year 2016 resulted in a decrease of 5% to 2.511 million euros, a decrease of 5% from the previous year and Ralph Lauren sales in the fiscal year ended March 31, 2018 increased by 7%. While other luxury brands are performing well, both brands pale in comparison though the fashion industry is paying attention to them. Regardless of Giorgio Armani and Ralph Lauren's performance, the two designers will continue to be designers until the very end.
What was once the four major living relics in the world, Valentino Garavani(86) and Karl Lagerfeld (84) are an addition to the two mentioned above, while Valentino retired in January 2008 in his final Haute Couture Collection. Karl on the other hand has his own namesake label, but in reality, he is allocated as a designer of Chanel. To succeed Karl not only is a problem for Chanel, but a big issue even for France. It's easy to think of the next candidates like Alber Elbaz, who's available at the moment, Jean - Paul Gaultieror Hedi Slimane.
Then there's designer Miuccia Pradaof Pradaand Miu Miu,who's over 70 years old. Finding a successor will be an inevitable problem in the future. In Jil Sander's case, the directions have had several changes and new creative directors Lucie and husband Luke Meier are promising for the brand's pivotal move. Calvin Klein after retiring himself handed over womenswear to Francisco Costaand menswear to Italo Zucchelliwho both stepped down in 2016. In August 2016, Raf Simonsbecame the new appointed creative director which became the topic of discussions.
Minoru Mami

Fashion weather forecaster