Global|Johnson & Johnson Acquires DR. CI: LABO for approximately $203 billion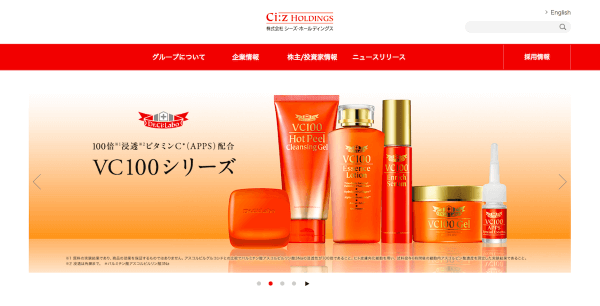 On October 23, Johnson & Johnson (J&J) announced that it will publicly acquire the outstanding shares of Japanese skin care company, Ci:z Holdings Co., Ltd, a Japanese company which owns subsidiary brands comprising Dr.Ci:Labo, Labo Labo and Genomer line of skincare products. Johnson & Johnson's public offer for SMBC Nikko Securities Co., Ltd. will implement the acquisition at a price of approximately 5,900 yen per share, totaling around 230 billion yen.
In February 1999, DR.CI: LABO was established, and in February 2005 it was listed on the first section of the Tokyo Stock Exchange. In the same year, the company established MD scirnce Co., Ltd (now MDS) and Ci: investment Co., Ltd (now Ci-labo Customer Marketing), and in 2015 the company changed its name to Ci:z Holdings. In July 2016, J&J entered into a capital business partnership with Ci:z Holdings. Cilag GmbH International, a subsidiary of J&J, acquired a 19.9% ​​stake in Ci:z Holdings and became its second largest shareholder.
Dr.Ci: Labo entered China in 2013 but was unsuccessful in the market. Until February 2017, the brand entered Tmall International and performed well. In 6 months, it became the TOP 20 list in skincare at Tmall Beauty. At present, the monthly sales volume of popular items amount to 10,000 units. J&J said in the announcement that if the acquisition were to successfully be completed, the business will bring huge benefits to both parties.