First Chinese Brand to Land in Japanese Department Store: DAZZLE FASHION POP-UP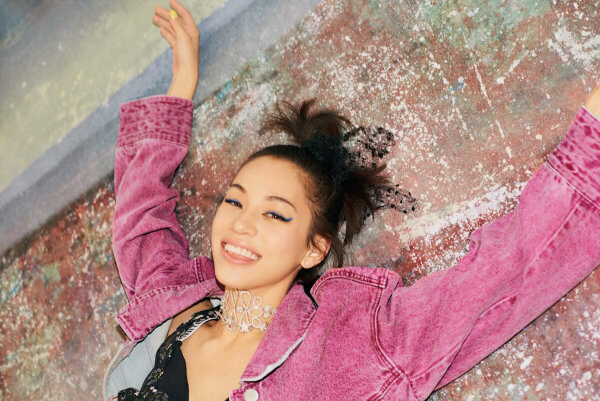 DAZZLE FASHION, a fashion apparel group from China, launched a popup event at Isetan Shinjuku from June 13th to June 28th 2018. Within the popup, three popular womens brand, DAZZLE FASHION, d'zzit, and DIAMOND DAZZLE lines are on sale June 20th. In addition, customers who purchase up to 1,5000 yen (including tax) at the popup will receive an eye mask and pillow case (while stocks last).
For those who are unfamiliar with Shinjuku Isetan, the Isetan Group has opened 12 department stores in Japan and the Shinjuku Isetan flagship accounts for more than 60% of its total sales and offers the world's most popular luxury domestic and international brands that is one step ahead of any other stores to sell in advance.
DAZZLE FASHION is the first Chinese brand to enter the department store in Japan, with more than 1000 shops in China. In Japan, d'zzit has stores in Tokyo and Osaka, while Dazzle Fashion has stores in Osaka. Using female designers, photographers, models as their spokesperson for their talent and beauty to express the brand's concept of "women who create love and beauty in the world" providing a line of unique fashion styles. The DIAMOND DAZZLE is a line that uses high-quality materials and fabrics that pays close attention to finishing detail such as hand embroideries. D'zzit that is endorsed by Mizuhara Kiko combines various fashion elements together that fits a wide variety of styles for everyone.
<POP-UP SHOP>
Address: Isetan Shinjuku Main Building 2F = East Park/promotion
Period: June 13 (Wednesday) ~ June 28 (Thursday) 2018
<Japan Stores>
"d'zzit"
D'zzit LAFORET Harajuku
Address: 〒 150-0001 1-6-1-1, 6-1-1, Jingumae, Seya-ku, Tokyo
D'zzit Namba Parks
Address: 〒 556-0011 2-10-70 Namba Parks 3F, Namba, Naniwa-ku
"DAZZLE FASHION"
DAZZLE FASHION Osaka Lucua 1100 (isetan Closet)
Address: 〒530-8558 3-1-3, Umeda, Kita-ku, Osaka, Japan LUCUA1100 4F isetan Closet
*(News & Images Source: DAZZLE FASHION, ISETAN PARK net)