Japan | Non Gender and Age Restricting Makeup Brand, "FIVEISM × THREE" Launches New Items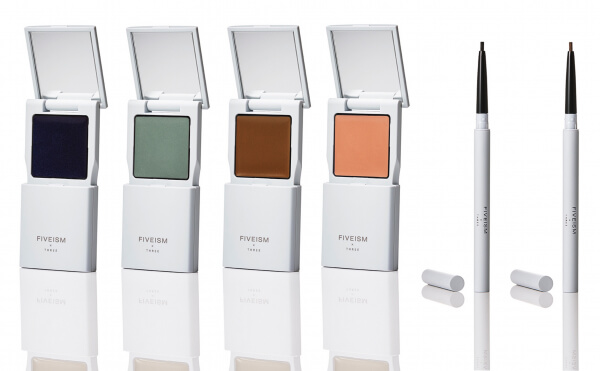 Cosmetics brand FIVEISM × THREE, which was launched by organic cosmetic brand, THREE during September 2018, held their "Individuality" event in a runway show to promote their new items yesterday. The concept of "genderless" has made its way spreading into the fashion world and FIVEISM × THREE proposes the idea of no borders between gender or age, emphasizing the concept of "self-expression" in the new era.
Based on their original 12 makeup products, the brand launched two new eyeliners, three new makeup brushes and four new colour monochrome eyeshadows, which will be available for sale on March 15. The eyeliner, "GUYLINER" comes in 2 shades in waterproof black and brown with six plant extracts priced at 3,200 yen +tax. The all-purpose eye shadow synthetic brushes "COVERT BRUSH" comes in 3 sizes, S, M, and L which are priced at 3,400 yen +tax, 3,600 yen +tax, and 3,800 yen +tax. Lastly, their 4 new cream eyeshadows comes in blue, mint green, brown and coral red that also includes plant extracts for that extra skin-care boost priced at 3,500 yen +tax.