China | Japan's Notorious Makeup Review Company, "istyle" Opens "@cosme Official Flagship store" in Tmall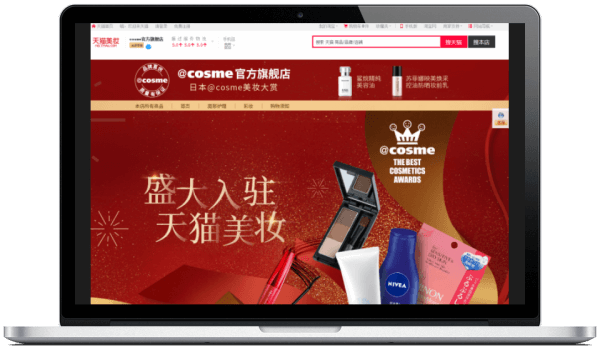 Istyle Inc. opened its new official online store "@cosme official flagship" on March 29 in China's largest EC, Tmall through its Shanghai-based consolidated subsidiary, istyle China Co., Ltd. They offer roughly 20 Japanese cosmetics brands including KATE, freeplus, suisai, SOFINA and CureI providing around 100 products. Their aim by the end of June is to increase the number of brands by 30 more and increase the number of products to 200. With the opening of the new store, istyle will officially launch its media account on the Tmall social media platform "Weitao" to share beauty information from Japan.
istyle opened its first official overseas online store "@cosme official" at "Tmall International" in 2015. Although China's new cross-border e-commerce regulations have been postponed this year, once the regulation comes into effect, the risk associated with complying with new regulations still exist. Istyle decided to open a general online store in China to provide a more comprehensive support for Japanese cosmetics brands to enter the Chinese market.