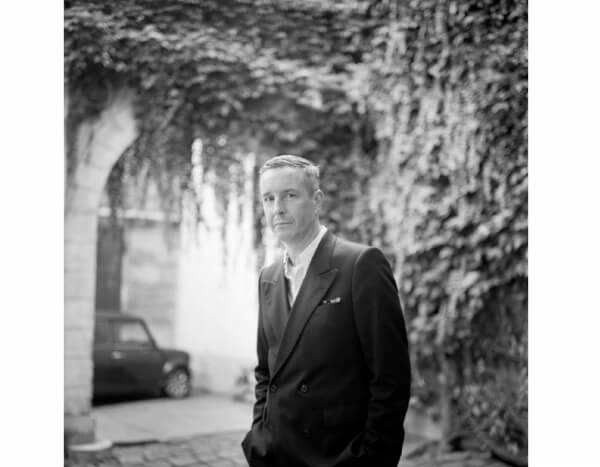 This month, Belgian fashion brand Dries Van Noten and Spanish fashion & fragrance company Puig announced their partnership on June 14th with Puig holding the majority share in the brand and the designer holds a small share while remaining as Chief Creative Officer and Chairman of the Board.
Dries Van Noten, who founded his namesake label in 1986, was a part of the radical Antwerp Six ー designers such as Ann Dumeulemeester, Martin Margiela who was also from Belgium and evaluated as the seventh designer who revolutionized the fashion scene. Maison Martin Margiela in 2002 became affiliated under OTB (Only The Brave) Group who originally founded fashion brand, Diesel. In 2008, Martin Margiela on his own accord stepped back from his label and in 2014, John Galliano took over as designer, who furthermore changed the brand name to Maison Margiela the following year.
Anne Dumeulemeester for her last Spring Summer 2014 collection, also waved good-bye and Sebastien Meunuer now orchestrates the brand's direction.
Many journalists who have attended Van Noten's show at Paris Fashion Week have always
left with an everlasting impression and just the mention of his name has only brought nothing but praise. His shows were theatrical and spectacular; from the lighting to the stage, everything was tastefully rendered in this wonderland. Yet, Alice who wandered in would have been confused to see that this didn't translate so well as the clothing line up at the department stores appeared old and reserved. In fact the luxury label's annual sales only amounted to US$ 99 million. Considering the adoring compliments made by fashion journalists and enthusiasts, it's small to say the least. In Japan, apparel manufacturer RAIKA CO.,LTD. affiliated under Japan's general trading giant, ITOCHU ( RAIKA was dissolved in 2011) was in the process of developing a licensing business with Dries Van Noten from 1998 to 2003, but according to the staffs at the time, the designer was said to be difficult and had too many demands. Dries Van Noten is currently cooperating with apparel company, Tomorrowland located in the Tokyo and Osaka boutiques, but considering the brand popularity and value, it would have been successful in becoming an established independent company in Japan. In a manner of speaking, it's not an exaggeration to say that a designer is putting their life on the line for a fashion show, however, ignoring the financial side puts the managing of the business at stake, hence the reason the collection did poorly.
Puig who owns Carolina Herrera, Nina Ricci, Paco Rabanne and Jean Paul Gaultier from its fragrance business in December's 2017 generated sales at 1.935 billion euros (about US$ 2.25 billion*). Alongside conglomerate giants like LVMH or Kering, it's a rare sight to see independant brands such as Dries Van Noten or Comme de Garçon, however the acquisition came as a surprise as Dries Van Noten is known to be one of the last standing independant brands. With the recent release of Van Noten's documentary film this year, he states "The word 'fashion' I don't like. I would like to find a word which is more timeless." which had sway, but even so, a designer of his calibre is caught in a difficult position to continue freely to steer in his favour amidst the economical background surmounted by the logic of all adults. Or perhaps he felt it was time at the milestone age of 60.
*1 Euro = 1.1628 US Dollars as of 6/29/2018