Old Navy withdraws from the Japanese market , yet surpassing GAP sales worldwide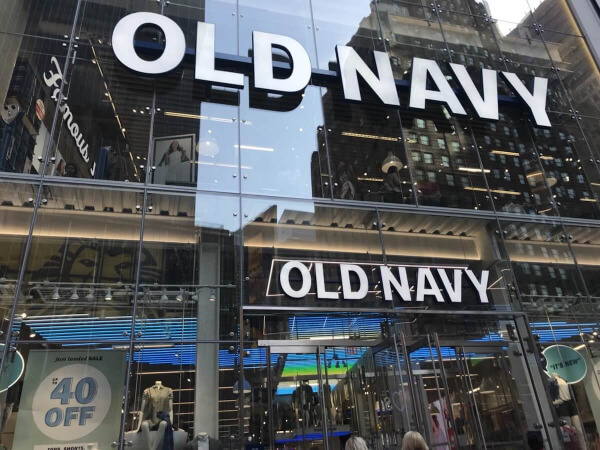 In January 2018 settlements of GAP Inc., sales were up 2.1% to 15.855 billion USD (approx 1.6 trillion YEN). Net profit rose 25.4% to 848 million USD (approx 89.9 billion YEN) gaining in both revenue and profit. Looking at the sales of the three major brands, the only one gaining revenue increase was Old Navy (7.24 billion USD, up 6.2% from the previous year), while GAP (5.32 billion USD, down 3.6% from the previous year) and Banana Republic (2.38 billion USD, down 4.7% from the previous year) decreased in sales. Old Navy began to exceed the sales of GAP over the past five years, with a difference of about 1.9 billion dollars this fiscal year. Each proportion out of the total sales are 33.5% in GAP, 45.6% in Old Navy and 15% in Banana Republic. About half of Old Navy is approaching about a half of it.
Old Navy seems to be showing steady growth in the world market, however, the brand withdrew from the Japanese market last year. SPA (specialty retailer of private label apparel) brands that produce their own clothing, distribute and sell it exclusively such as H&M, ZARA are considered as an overseas SPA that is currently entering the Japanese market aren't doing so well. H&M is beginning to decline in the whole Asian region, and ZARA is also said to be decreasing in a steady pace. Although SPA brands were endorsed in times when low-priced clothing demand was high after the Lehman's collapse, the Japanese economy's gradual recovery resulted in consumers beginning to focus on other points than prices. Among them, SPA's inability to localize is a result of the difficulties in responding to detail demands in every region even though they sell common sizes and products all over the world. Though they are capable of changing their product line-up somewhat, it's impossible to create sizes and items according to the Japanese market. The fact that the SPA brands are saturated and aren't able to localize in Japan due to seasonal and climate changes that are vastly different in the north and south may be becoming a major weak point.