Japan | "ITRIM" Announces New Skin Care that Combats Factors from Environmental Stress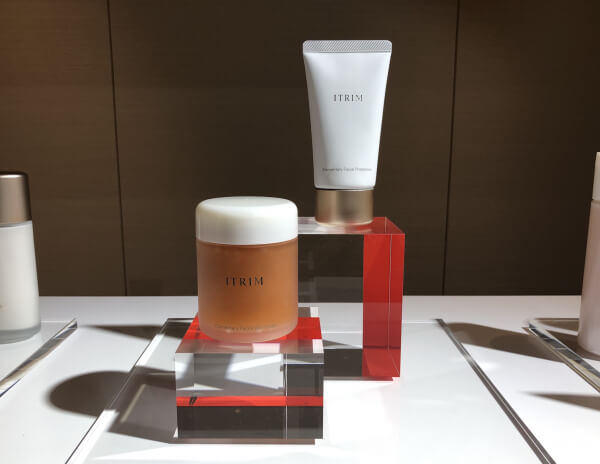 Innovative skin care brand ITRIM representing J-Beauty announced an all new item that combats against environmental stressors. In addition to ultraviolet rays, the environment has many factors contributing to our skin's condition such as near infrared rays, exhaust engine gases, PM 2.5, blue light, second-hand smoke in daily life. In this environment, ITRIM proposed two of their products, "Elementary Facial Gommage" and "Elementary Facial Protection" that gently exfoliates and smooths the skin in order to maintain a transparent and beautiful glow that effectively protects the skin.
"Elementary Facial Gommage" (100 g 12,000 yen + tax) blends five natural plants and two kinds of natural clay, gently removes dirt and dead skin layers. Aloe vera, konjac, lychee, persimmon and ingredients containing plenty of flesh and leaf from cherries give moisture to the skin that have a firming effect. "Elementary Facial Protection" (SPF 45 / PA ++++ 80 g ¥ 12,000 + tax) is a light cream formula with a 97% natural origin component that has a natural light pink tone. Recent awareness of beauty ingredients that causes harm to coral reefs have been pointed out, and their products do not include ingredients forbidden abroad, including Hawaii, therefore can be brought while traveling overseas. All of the new products will be released on March 20th.