Global | 2018 Russia World Cup in Full Swing: Adidas defeated, Nike is Victorious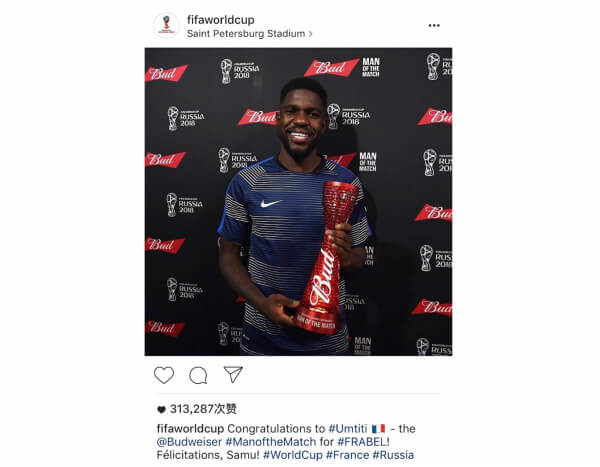 FIFA WORLD CUP is a battlefield of teams in various countries kicking up a storm clouded in sweat and ambition . In the competition of major brand sponsors, the protagonist naturally are sports giants Nike and Adidas. An important factor that comes to play for these companies are the teams they've sponsored and the winning championship team brings not only honor, but also changes the stakes of the stock prices.  
This year's 2018 Russia World Cup has come to an end that ushers into the final climax. In the first semi-final, France won the finals with a 1:0 victory over Belgium, although another semi-final of England hasn't started yet in Croatia, Nike has clearly become the biggest winner of this year's World Cup. The remaining three teams were all sponsored by Nike, with Adidas withdrawing from the battlefield early on. The first two "2006 World Cup in Germany" and "2010 South Africa World Cup" champion teams are sponsored by Adidas while the last sponsored team of Nike won the championship in Brazil in the 2002 Korea-Japan World Cup. After 16 years, Nike finally achieved a beneficial development of their brand status along with the stock performance thanks to the victories.