UK|Department Store, Debenhams Faces Financial Difficulties: 50 Stores Expected to Close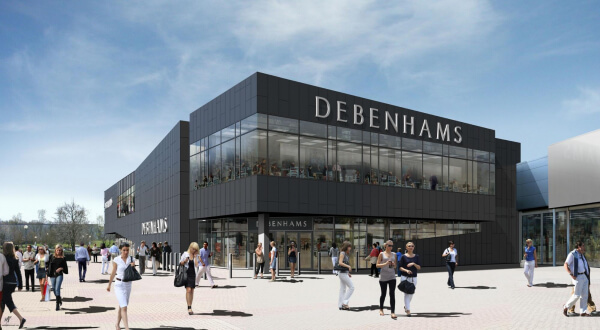 Debenhams, a veteran department store in the UK, recently published a 52-week financial report for September 2018. The report showed that its performance this fiscal year was poor, with a loss of £490 million statutory profit before tax in one year. This is the biggest loss for the department store since its establishment 240 years ago, and the profit of the previous year was £59 million. Total sales fell by 1.8% to £2.9 billion. Among them, the report says that the performance of the cosmetics category that was once regarded as the core of sales, was unsatisfactory, however the sales of e-commerce increased by 12% in one year.
"It's a tough year for the retail industry in 2018, and our performance reflects this, " Sergio Bucher, CEO of the company says, "Debenhams is still a strong and trustworthy brand has a total of 19 million guests coming to the store in the past year. The concept of the "future store" launched at Watford has been widely praised, and the growth of e-commerce is also worthy of attention."
However, the decline in performance and in debt has also forced Debenhams to announced the closure of 50 stores in the next three to five years, resulting in an annual savings of £50 million. But this store plan also means that there will be 4,000 employees who may face unemployment.
Debenhams was originally founded in 1778 by William Clark. In 1813, William Debenham joined as a partner and officially changed its name to Clark & ​​Debenhams, now operated by Debenhams plc. There are 166 department stores in the UK and Ireland with franchises in other countries.