Japan|Foreign Brand SPA Collapse Following 'H&M', 'Gap' Closing Flagship Stores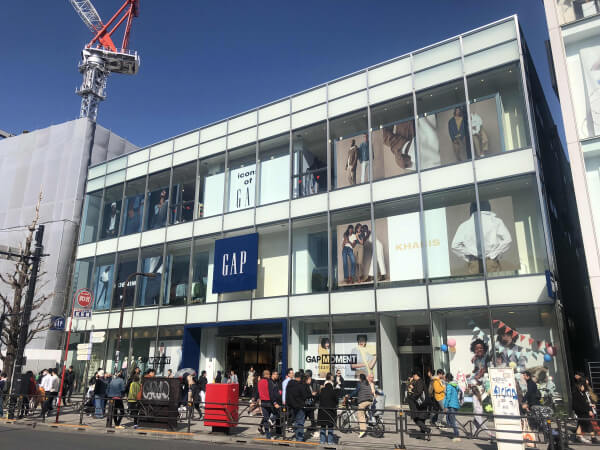 One of the most iconic stores that stands in front of the Harajuku station is none other than the Gap flagship store across the street which now, is expected to close on May 7. In July last year, H&M closed its first Japan flagship store located in Ginza. Gap and H&M are expected to be at 85% of the previous year in sales, and it seems that the sluggish sales are also affecting in addition to the increase of the costs in labor and rent. As both iconic flagship brands are consecutively closing, proving foreign-owned SPA brands are crumbling in the Japanese market.
The first Gap store opened at Sukiyabashi Hankyu in Ginza (now Tokyu Plaza Ginza). The second store opened at Harajuku in 1999 inside the building, T's Harajuku. However after their 10-year lease contract had expired, Gap moved and opened in front of the current JR Harajuku Station in November 2009. At the time of opening, a limited denim free distribution campaign was conducted, and there were more than 1,000 people in the queue which garnered a lot of attention.
Not only is the mainstream of consumption being replaced by e-commerce from real stores, but the rise of secondary distribution such as Mercari will also have a large impact on these low-priced brands. In Mercari, products of Gap are always available which go well over 100,000 items.