39 Bottles Sold Per Second, Collaboration with Neutrogena × China's Biggest Influencer, Zhang Dayi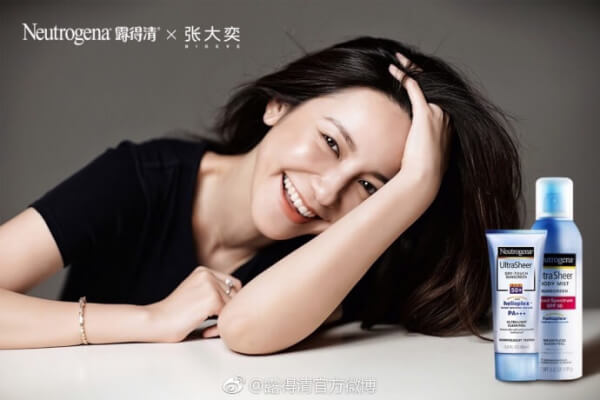 American skin care brand, "Neutrogena" who collaborated with Chinese influencer, Zhang Dayi in hours of its sunscreen release sold 39 bottles per second in the first minute which exceeded 7000 bottles after 12 hours of its release. "Zhang Dayi x Neutrogena 360 Degree Sunscreen" video views reached 2.61 million. Last year, Neutrogena had achieved favourable results collaborating with Zhang Daiyi for a limited edition facial mask that achieved a sales of 20 million yuan (around USD$ 3 million) in 2 hours and sold out 20,000 inventories within 4 hours.
The products of the two sunscreens announced this time uses Neutrogena's special Helioplex technology when applied, has a smooth texture that isn't sticky and its water repellent effect lasts 80 minutes which is perfect for sweltering summers.