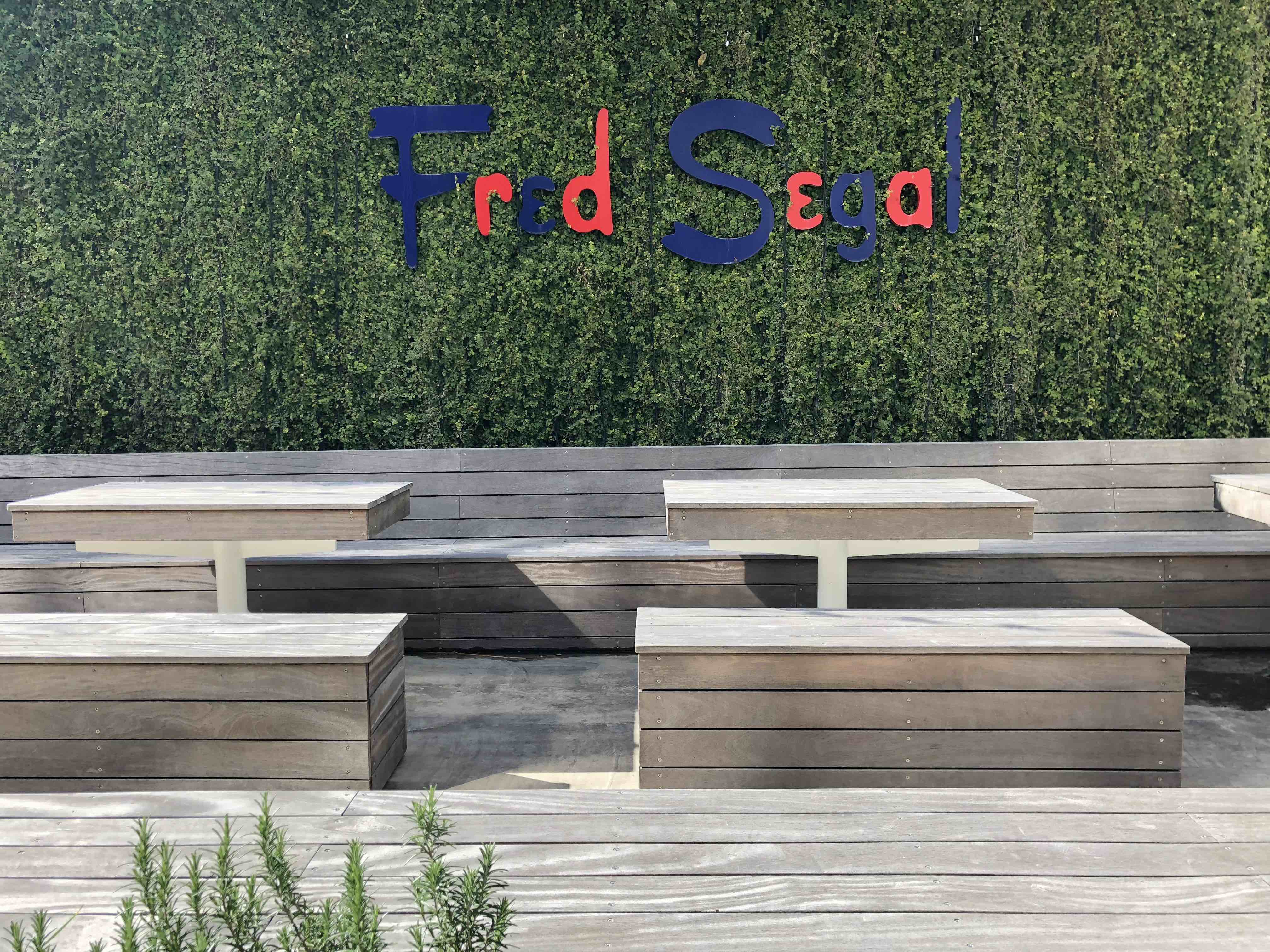 Select shop Fred Segal closed its only existing store in Japan located in Daikanyama since the end of this January. The store first opened in April 2015 at Log Road, Daikanyama established by the Tokyu Corporation. With its rather discreet presence that's located far off from the main street and awkward narrow structure forcing women's and men's wear into two different buildings, many visitors will find it rather hard to consider an inconvenient location to have any sense of the word 'luxury'. This proved to be the main reason for it's ill fate.
The deployment of Fred Segal in Japan had been unsteady. Although womenswear company, MARK STYLER Co., Ltd. acquired the licensing and exclusive importing and distribution rights in 2012, the company was sold to Mie Prefecture's forestry-based company, MOROTO Investment Co., Ltd. and associated company, Serendip Consulting Co.,Ltd. due to its deteriorating performance. The second shop was opened in "MARINE & WALK YOKOHAMA" in March 2016, followed by the third which launched in department store, Daimaru Kobe in March 2017. However in the same year during August, INNOCENT INC. signed a license agreement with Fred Segal. Hiroyuki Fujita, the copartner and creative director, founded Fred Segal JAPAN (FSJ) and was appointed president. While Fred Segal DAIKANYAMA and Fred Segal KOBE were turned over to MOROTO Investment Co., Ltd., the company closed the "MARINE & WALK YOKOHAMA" branch. Later on in September 2018, FSJ in Kobe (which was newly founded at that time) closed permanently.
FSJ's president, Fujita was also the founder of select shop, Nano Universe, Inc. In order for them to expand the business, the company had accepted an investment from Tokyo Style Co., Ltd., which became an independent company from TSI after merging with Sanei-International Co.,Ltd.
I've mentioned Fred Segal's unsightly episode in Japan, however they claim they wouldn't withdraw according to sources from their US base. However, it must be challenging to recover from such damages.  Even though Ron Herman (launched by SAZABY LEAGUE) had received an unexpected amount of success, it's honestly just drama about people jumping on the bandwagon in the select shop boom in West Coast fashion. Afterall, it's nothing more than a simply analogy: if Fred Segal was a shopping mall and Ron Herman was one of the shops, it would make sense that Fred Segal would enjoy the fruits bore from Ron Herman.
However after going in-depth and much scrutinizing of the incident, I feel that the select shop boom that has continued since the 1990s will eventually die down and fade.
The select shop boom began in the second half of the 1980s with Shibuya's "Beams" store, became popular in conjunction with the 'Shibukaji' boom or Shibuya style that's associated with American brands. Osamu Shigematsu who was the managing director of "Beams", became independent with the financial support from WORLD Inc. , and established "United Arrows (UA)" . Thirty years later, it became a company with an annual sales of 200 billion yen. In addition to this, the Tokyo, Ueno-born select stores, "Ships", "Bay Crews", and Kansai-region's "Urban Research" had become the trend leaders in particular for Japanese mens fashion. The company went into full-fledged women's wear and continued to expand.
Such a brand-integrated store did not open at department stores, and mainly chose to open in shopping centres with an interior space from 50 metres squared to 100 metres squared.  The shopping centre has replaced the department store becoming the main force of fashion shopping which expanded the select shop business. After the 2000s, companies such as TOKYO BASE and DAYTONA INTERNATIONAL, which are either distinguished by Japanese designer brands or by its uniqueness have grown rapidly. However, while the sales of shopping centers have slowed down, the development of integrated stores are also seeing a slow down.
For example, the company The SAZABY LEAGUE, launched a chain selection shop called "Estnation". In 1998, the company merged with "American Rag Cie" to set up American Rag Cie Japan with an investment of 80%. However, after reaching its peak in 2008, sales were sluggish. In the spring of 2018, the 20th anniversary, the five stores across the country closed and retreated. In addition, ITOCHU Corporation signed with "American Rag Cie" this year, which is now operated by CORONET CORPORATION and started its EC business from the end of last year.
Another clothing company, JUN, also launched their multi-brand integrated store "Adam et Rope". Within the spectrum, other stores like "Maison de Reefur" which are on the same niche such as "Biotope" but also similar to "Adam et Rope", announced the brand's closure on March 4 on Instagram. In addition to the Daikanyama store, there are five stores in Ikebukuro PARCO, LUMINE EST Shinjuku, LUMINE Yokohama, Nagoya Takashimaya Gate Tower Mall, and JR Hakata City. The founder, model RIKA comments saying, "It is very difficult to maintain such a large business activity, including my lack of ability." The Daikanyama store opened on April 12, 2012 has has been there for seven years. "After 7 years, I feel that I couldn't go on due to my inability to cope." The phrase "inability to cope" seems to be a belated thing to say. It is said that the annual sales of the official store reached 2 billion yen (nearly half of which is EC sales). Although it is a so-called celebrity select shop, it is still proved to be difficult even as a 'star' brand. The bad news about select shops such as Fred Segal, American Rag, Maison de Reefur continues, but as long as it's not the beginning of the end of the select shop boom.