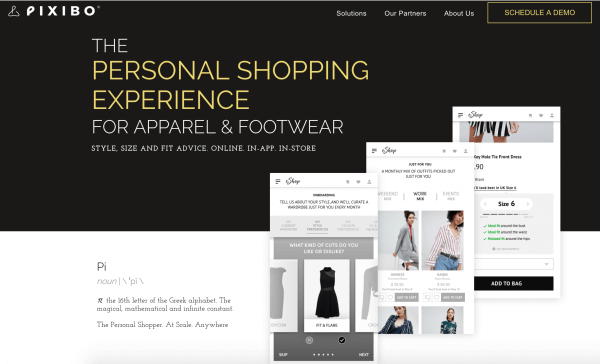 Dedicated followers of fashion portals know that online shopping is an imperfect science and a finely honed art form. There are two main skills to master:
First: how to deal with the uncertainty of finding the right size. There are key differences between American and European sizing, and a chasm between American and Asian, for starters. You could refer to generic size-conversion charts, but they don't provide enough data points for an informed decision on the bargain you've stumbled upon.
Second: related to size, is fit. 'Slim,' 'loose,' or 'tight'? Variations in cut, style and materials, both within and among brands, mean that relying on generic size charts is a lottery. Plus, with limited editions, brands can deviate from even their own norms.
The combined result is buyer uncertainty and low rates of sales conversion. An online shopping site might attract a high volume of interested browsers, but their percentage of actual buyers is reportedly in the single digits.
Conversely, when a purchase is made, the product-return rate is high because shoppers must order several variations of the same item just to get approximately what they want. All the above assumes we learn to remain afloat in the ever-rising sea of global online shopping. But what if there's a personal shopping service that curates just for you the latest and greatest on the market – a bespoke life jacket fit for fashion week?
The race is on to unlock the value in online fashion retail. Can buyer certainty be assured with a personalised shopping experience enabled by AI and big data? Zozotown (market cap: JPY 1 trillion, as of Nov 2017), which claims to be the largest Japanese online fashion website, recently announced on 31 August the completion of its investment in Singapore-based start up, Pixibo Pte. Ltd. Pixibo touts its "proprietary fit-profiling algorithm, Pi," which delivers for online retailers a "personalised size and fit recommendation in real time for every shopper, for every style" via a chat bot. Pixibo's next big thing is Pi's sidekick, a complementary algorithm that curates a personal selection of new discoveries we'll want to buy. Both make up Pixibo's sales pitch of converting browsers to buyers, and buyers to loyal customers – tailored fashion advice and a personal shopping experience that can be easily scaled-up.
Zozotown's investment in Pixibo is via Start Today Ventures, the venture capital fund pf Start Today Co Ltd, which runs Zozotown. STV's other investor is Cento Ventures, which claims unique expertise in the "emerging digital markets of Southeast Asia". The average age of Start Today Co Ltd's 904 employees is an astonishing 31.8 years old.