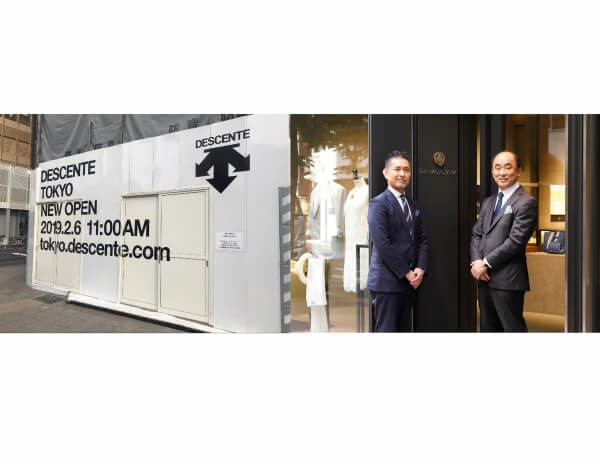 The 2nd and 3rd generation heirs of the founders of Otsuka Kagu, Ltd. and DESCENTE LTD. have been in a constant struggle. Otsuka Kagu, Ltd. from 2014 to 2015, Katsuhisa Otsuka (former chairman) and his daughter, Kumiko Otsuka (current chairman) were on opposing sides in a battle of dominance in the management and developed for the shareholder power in court. In the end, his daughter Kumiko became the chairman of the board won, and Katsuhisa along with his eldest son, Takumi Otsuka were forced to leave the company. However, under the influence of this dispute, the performance of Otsuka has deteriorated drastically. Rather than a power hunger daughter, the conclusion shows that a more experienced father would have saved the company.
Then comes DESCENTE LTD., the president Masatoshi Ishimoto, grandson of the founder Takeo Ishimoto reached a business cooperation with WACOAL HOLDINGS CORP. without consulting with major shareholders of the ITOCHU Corporation. As a result, the opposition caused a fuse and Itochu relations have intensified which finally concluded to ITOCHU acquiring DESCENTE LTD. At the time, due to the establishment of a company in Japan by Adidas, the license agreement with DESCENTE LTD. was terminated. The company was in a business crisis due to the loss of 40% of the sales generated by Adidas. Itochu helped out at this time and after Masatoshi Ishimoto became the chairman of the company, there was a deviation from the established route from the ITOCHU Corporation, and the contradictions gradually accumulated. The result was the acquisition.
The business situation is now very serious, and it is no longer the era when the second and third generation entrepreneurs dominate.
Recently, the fashion industry was shocked by the fact that SUN MOTOYAMA, known for its old-fashioned integrated store in Ginza, transferred all of its shares to Michiaki Kobayashi, chairman of Travice Japan, which operates as a travel agency. Although I don't know what the two companies have, my guess is that this would help pay off the debt of SUN MOTOYAMA and provide them with a working capital. This is also the second generation Kiichiro Motoyama who succeeded the founder, Chouichiro Motoyama who passed away on December 15, the year before and may have written the project for the company's resurrection. Kiichiro handed over the position of Representative Director to Masahisa Urabe in June last year and became Representative Director and Chairman. This time, he handed the position to Michiaki, who obtained the whole share, and turned to a non-director consultant (creative consultant). I hope that the company will achieve results with the cooperation of Michiaki's capital business from here on out.