KOSÉ: AWAKE Rebranding and Collaboration with America's cosmetic brand, Tarte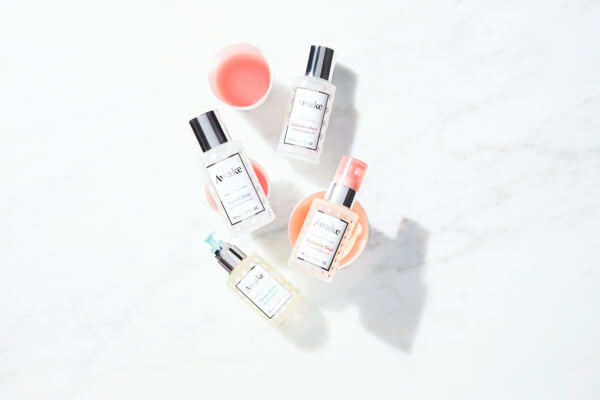 In the spring of 2018,KOSÉ announced its rebranding of AWAKE. The new AWAKE applies the essence of botanical power, utilizing plant extracts to its fullest potential to achieve effective results. For busy people of this generation that lack sufficient sleep, the skincare line will give the skin a lively, well-rested appearance.
Along with the rebranding, American's cosmetic brand Tarte Inc. and the KOSÉ group will be handling the brand concepts and product planning. The lineup consist of 24 products with an expansion of 30 varieties. Prices will range from 2,500 YEN to 6,500 YEN. What's noteworthy are the 4 types of "shots" made of oil based essence extracted carefully from a selection of botanical ingredients. Depending on how your skin condition is on certain days, consumers can freely customize in their daily routine. AWAKE will be  scheduled to be sold not only in Japan, but also in overseas markets mainly in the United States.