Japan|Popular Ice Cream Bars from Kimono Brand "JOTARO SAITO" Cafe, Now Renews to "JOTARO GATEAU"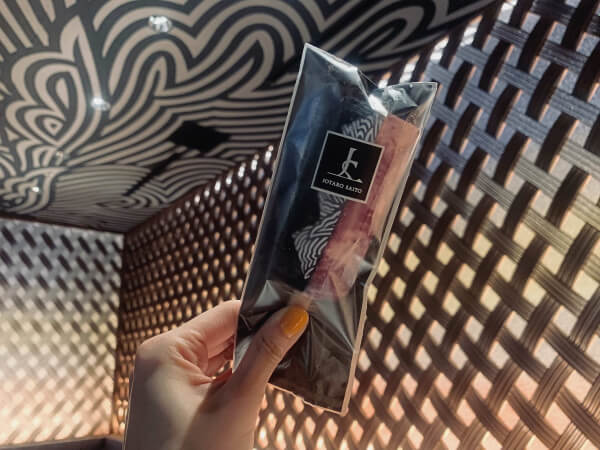 The cafe is situated inside the store where one can admire the innovative kimono patterns while partaking on their menu of seasonal desserts. Their star item? Handmade ice cream and sorbet popsicles with 20 flavours in total sent directly from Kyoto. In the spirit of Japanese confectionery, they offer seasonal creations in unusual graphic patterns.
As we're closing in on the warmer days to come, these sweet treats have just the right amount of balance in sweetness, texture, and flavours that it's possible for non-sweet tooths to be able to eat 5 popsicles in a row (that would be me). Citrus fruits, guava, muscat, melon, peach, mango and other refreshing flavors reflected in their sorbet with real fruit pieces and interesting combinations consisting of sticky rice mochi and matcha red beans or the rich taste of gateau chocolat raspberry coulis lipstick pattern, rum raisin, etc. makes for a tireless variety. Want to enjoy the popsicles for picnic or while taking a stroll? They'll pack it nicely for you with dry ice. If you're looking to buy in bulk, they offer a traditional souvenir wooden kibako box that can be stacked. Just in time for the long Golden week vacation, their cafe renewed on April 21st offers a new line of creations for "JOTARO GATEAU" with homemade baked confectionary and chocolates.