Appointed Ambassador of L'Oréal China: Chinese Singer Li Yuchun Holding an Art Event with a Vegetable Market Theme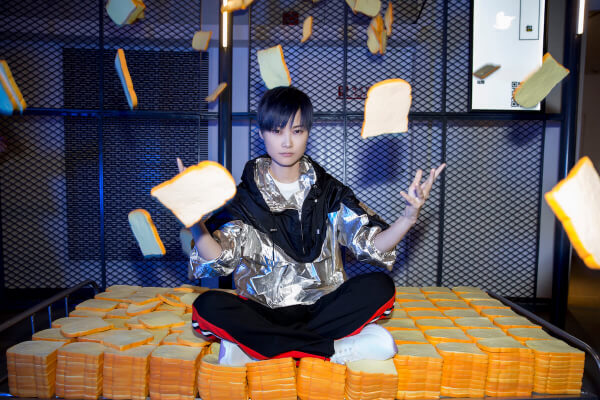 After 13 years of her debut, Li Yuchun (a.k.a. Chris Lee) became an art curator after crossing the borders as an actress, singer, and L'Oréal Paris spokesperson. Recently, she collaborated with L'Oréal Paris to launch the "Trend Lab". Li Yuchun served as a director and invited ten young Chinese generations of contemporary artists such as Xu Zhen, Zhang Ding, Guo Hongwei, He Xiangyu, and Gao Ludi to launch their first public art exhibition.
The exhibition is located at Taikoo Industrial Bank in Shanghai, and interestingly, this art exhibition looks like a vegetable market and daily foods such as corn, watermelon, eggs, and toast are everywhere on the scene. Everywhere you go you see everyday objects being turned into artistic installations with interactive attributes.  L'Oréal Paris also used art to present the brand's most popular, L'Oréal Paris Luminous Glaze Lipstick to create a dazzling array of lipsticks that make up a giant 14-meter-long lipstick installation. The wall in the exhibit are retro and futuristic, making it insta-worthy for photographs.
Cross-border beauty, celebrity, and art. This new form of promotion of products may become the epidemic of the future. The younger generation in China is paying more and more attention to fashion and art. At the present, it seems to be ever so popular for young people as it's better than doing simple advertisements in comparison.