Japan|uka Limited Edition Glitter Nailpolish,「Lamé Series」is Joining the Regular Collection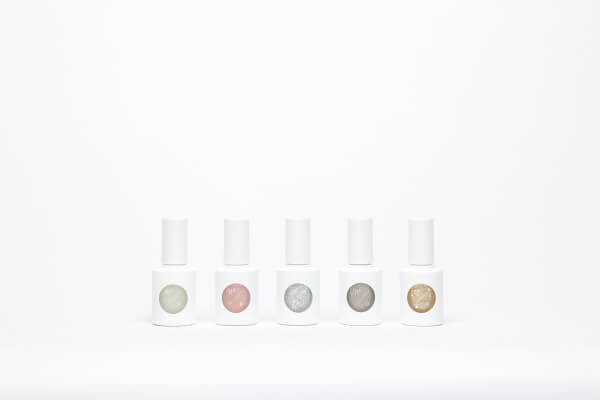 Japanese luxury hair, body, and nail care brand, uka last year released a limited edition nail polish collection, "uka lamé base coat zero" will now become a part of the regular collection on Dec. 12th. Included in the collection are the three previous limited shades and an additional two: a greyish beige base with white and silver flecks that's pearly brown, and lastly a clear base coat that has irregular sized light gold flecks.
Formulated with UKA better nail serum to maintain healthy nails, they contain ingredients that are oxygen permeable, without burdening the nails. The shades can be used in conjunction with other nail polishes to create a different colour overlay or can be simply used by it self.
Retailing at 2200 yen (tax excl.) each, they're sold nationwide at well-known department stores, select shops, uka salon and store, and the official web store "ukakau".