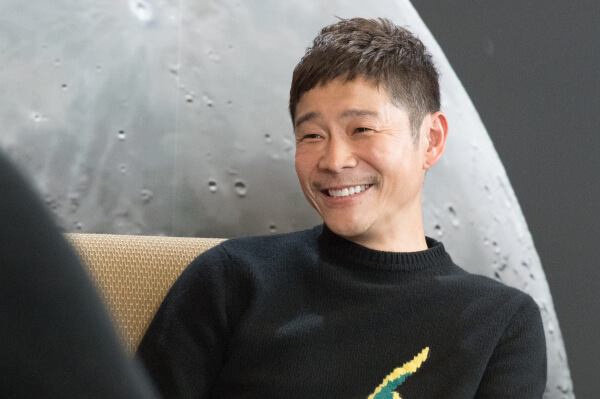 The financial results for the fiscal year ending March 2019 of ZOZO, which operates fashion EC site ZOZOTOWN, were announced on April 25th as follows; Net sales: 118.405 billion yen (+ 20.3%, year on year), operating income: 25.654 billion yen (-21.5%, YoY), ordinary income: 25.717 billion yen (-21.4%, YoY), current profit: 10,000 yen (-20.9%, YoY). All reductions are as expected as the company's profit forecast announced at the end of the third quarter, as the result of the depression in their private brand, ZOZO Suit. The company aims to increase sales by 14.9% in the fiscal year ending March 2020, with hopes to boost sales back to the same level of that ended March 2018.
ZOZO marked the highest price of 4875 yen on July 18, 2018 and has once exceeded the market capitalization of 1 trillion yen. However, the current stock price of the company has dropped by more than half (2124 yen as of 9th May). I wonder what will happen next: how will it's stock price be? This is the greatest concern for fashion stocks.  
Rather than the failure of ZOZO Suit or ARIGATO campaign (which already withdrew), the real uncertainty is the financial condition of the company and its President/Founder Yusaku Maezawa. And so, the two stock deals that took place last May are put under the spotlight. It had already been mentioned in various blogs which will be briefly mentioned below.
The first concern is about the act that 6 million shares of the company were sold by President Maezawa to ZOZO outside the market on May 23, followed by a Report of Possession of Large Volume submitted to the Kanto Local Finance Bureau on May 30.  The price was 3845 yen, equaling the closing price on May 22, while the cash obtained by Maezawa was about 23 billion yen. As a result, Maezawa's shareholding in the company decreased from 37.94% to 36.01%, remaining as the major shareholder, followed by Japan Trustee Services Bank, which holds less than 4.88% of the company's share.
Setting this aside, the main problem is on ZOZO that paid 23 billion yen to Maezawa. since ZOZO has made a short-term debt of 24 billion yen, such an act caused an unusual drop in the equity ratio from 57.7% (March 2018) to 24.4% (September 2018).
Even though 6 million shares are only 1.93% of the total, it cost ZOZO a large expense of 23 billion yen. Moreover, considering the fact that the current stock price is about 2,100 yen, it is said as a "nice transaction" and it is even criticized as an "insider business transaction".
The second concern is raised by the stock options started on May 31 last year. To be precise, it's a stock option scheme with share-based compensation regarding the stock price conditions, that offers advantages to eight executives if the stock price rises. The maximum number of issued stock is 31 million while 27.9 million (which is 90% of the total), is owned by Maezawa who is therefore charged 5 trillion yen, according to the company's market capitalization, and can barely enforce his right practically. I wonder why he is holding 90% of the total on his own.
The deal regarding the two stocks is sealed in May, the period of time when the stock price of ZOZO nearly reached 5000 yen due to the rising popularity brought by the newly founded private brand ZOZO Suit. However, such a high stock price did not remain for long and eventually dropped to a 2,000 yen level. To be frank, ZOZO has seen better days - it is now just a common company earning a fair profit.
Moreover, within the 1 billion 1,2222 million 8800 shares (27,29,200 shares of option stock excluded) held by Maezawa, 84.65 million shares are pledged as collateral (October 30, 2018) to six banks respectively: The Nomura Trust and Banking (7.5 million shares), Sumitomo Mitsui Banking (8.5 million shares), UBS Group AG (45 million shares), Mizuho Bank (13.5 million shares), Resona Bank (3.15 million shares), and Bank Julius Baer & Co. Ltd (7 million shares). I bet what he borrowed was cash. And notably, it is about a 75% of the shareholding of Maezawa. More stocks are now being put up as collateral due to a sharp drop in the company's stock price. On 12th February 2019, pledged stocks to The Nomura Trust and Banking increased to 9.5 million shares, that to Sumitomo Mitsui Banking increased to 10,593,300 shares, and that to UBS Bank increased to 53,664,800 shares. In fact, about 87% shares of ZOZO held by Maezawa are pledged to banks as collateral, which is apparently an abnormal act.
From my point of view, with the continuous drop in stock price, it's definitely difficult for Maezawa to repurchase his pledged stocks. In spite of Maezawa, who was the largest shareholder, the one who holds the key now is actually UBS Group AG, the biggest bank in Switzerland holding 53,664,800 shares of the company.