Japan|Kita-Senju Lumine and Marui, Annual Sales at a Record High 「Kumegawa Ichiro's News Opinion」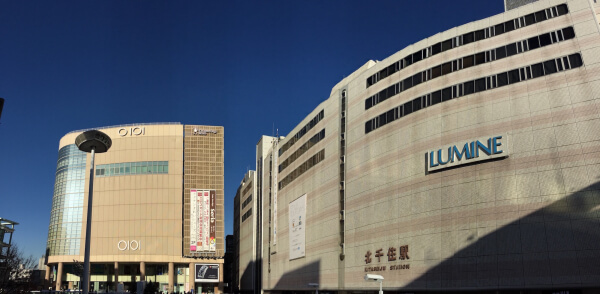 An article published on Senken Newspaper for the Dec. 12 issue was food for thought.
Both stores' current fiscal year (March 2019) results show Kita-Senju Lumine has increased by 3.6% (31,243 million yen / US$ *), while Kita-Senju Marui sharply increased by 9.1% (37,370 million yen / US$ *) and the first half by an increased of 6.1% which indicates both first and second halves have cleared their goals.
This might come out as offensive to Kita-Senju dwellers but, how is that even possible? However when you read the article, the contributing factors become apparent. As a result of the establishment of four universities near the station from 2007 - 2012, Marui's merchadises were constantly being replenished, along with the leasing contract, merchandising, remodeling of the building, etc. thanks to the demography. In any case, the fact remains that the two stores are situated at a convenient position -- the station. The Heisei era is ending next year and I'll officially be part of the aging population in Japan. I feel terrible when I think about it.