2018 First Half: Top 10 News ① Live Streaming Commerce Storm and Mercari Listed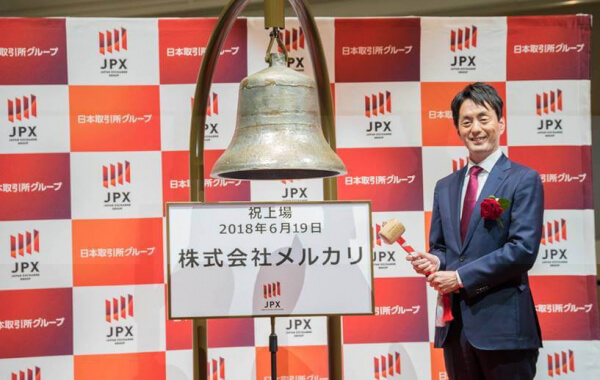 Time flies and before we can wrap our heads around we're already halfway through 2018. The Kanto region's rainy season has come to past and replacing it the scorching heat of July. The fashion industry which has long been in a recession would be cleared out by the June rain, but I was too much of an optimist. The cosmetics industry however is something else with sunny skies and no chances of rain. In comparison, things aren't looking too well for womens wear and its ongoing struggle within the storm.
It doesn't help either when manufacturers and brands have turned away from fashion magazines, who are also struggling to see the light of day and are instead, riddling the fashion news media with an excessive amount of materials to work with. What I'm referring to are the top 10 recent headlines constantly about "Luxury brand new appointed Creative Directors" or "M&A acquiring a new brand" and so on, who's appeal isn't much for your average millennial readers.
With that being said, the following top 10  isn't your average joe from the industry. This list are events that suggests and introduces possible fashion ideas in a dogmatic, prejudice and biased way. Sometime ago, you had fashion aficionados declaring, "I want to become a buyer!" or "I want to become a fashion designer!". Those voices are now gone, along with the illusions that went with the job. Unknowingly the fashion industry who was once in control of the compass needle has lost its way to the trend setters on the streets; roles reversed. Thus, the fashion dark ages continues.  
Live Commerce Typhoon, the Mercari Listing
The other day, Mercari finally appeared on the listing. Especially the "Mercari Channel" where everyone and anyone has the right to become President Takada who started Japan's largest TV mail-order company, Japanet. From there, abema TV, Candee and Yahoo swarmed together creating a base that's wide spread, appearing as one giant market. In the meantime, the fact that thousands of individuals are delivering goods in a day is surely a big transition in Japan, however, China has already made a market of 5 trillion yen a year using this individual method. Japanese companies should incorporate this kind of broadcasting and allow more of its employees to play the leading roles. Since live broadcasting sales in Japan have only just begun, video contents released by ordinary people are crossing the borderline of law policies and the country may soon introduce relevant restrictions.