Japan|Interview with the creative director Erika Hashimoto of SNS-born Brand, AKTE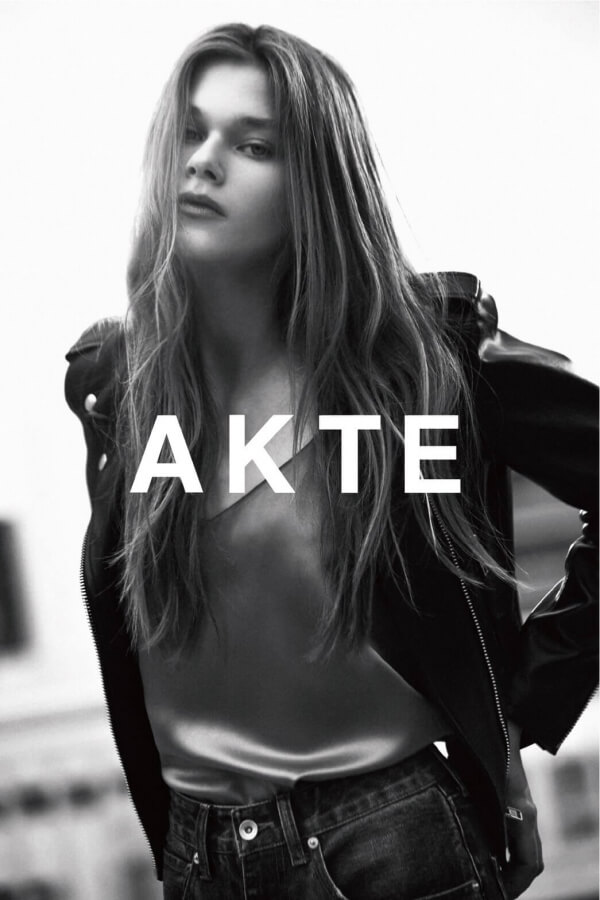 On Thursday, February 22, the Japanese apparel company S & co. Inc, opened its new online store, AKTE. " Simplicity that you can never tire of, with a hint of playfulness" is the concept of the brand. AKTE's creative director, Erika Hashimoto, who has been an active participant in social-networking for more than 10 years tells us what her thoughts are on her brand.
It was about 10 years ago when something called SNS started gaining popularity, that I started posting and I became more involved in fashion. I did a little bit of modeling, then I tried working as an advisor for startups, then tried as an artist. Whatever I did, it was always fashion related. I'll be turning 30 this year and for most 30 year old women, you're at a crossroad. Timing is important but I'm still thinking of what I want to do in the future. My strengths have always been  in clothing coordination proposals online so I thought why not put it into a business context since I had no other options than creating a brand.
What is the brand concept of AKTE?
The concept of the brand is "simple and relax, essence, mod." In other words, I want to show that you can create various looks in one piece. Since I just turned 30, I prefer something more sophisticated, simple, effortless, with an open mind of playfulness. It's boring to follow certain rules according to age. I want to enjoy fashion without being caught in a certain mindframe and I believe that as you age, your tastes and choices also change. There are many forms to simplicity so my goal is to attain that feeling as much as possible in every collection.
Where do you get your inspirations?
I often look at fashion photography, tumbler, pintrest and so on. I often get inspired by what is often seen overseas and how they dress.
What certain standards do you have for your brand?
That all garments can be worn for a long time. That it's simple yet never boring. That you feel with simple things, the comfort it extrudes. That you know it's simple but you notice how beautifully flattering the silhouette is when you wear it.
What kind of woman wears AKTE?
If I were to choose between the words cute or cool, it would be a cool woman. I would be happy if AKTE is worn by all fashion lovers. Like "Oh! I never knew you could pair it like this." or something to that effect that it would also surprise me with the way she coordinates.
Tell us a little bit more about the brand's sales strategies.
Through Ecommerce only. Although we have both a Facebook and Instagram account, it's particularly easy to distribute through Instagram's LIVE function. It's affordable, accessible, and whatever we think is cute, we can easily show our coordination and introduce it to the consumers. Hopefully, we can expand our sales to oversea customers in the future.