Global|Newly Renovated Hankyu and Isetan Mens Building: Is the Men Market Really Booming?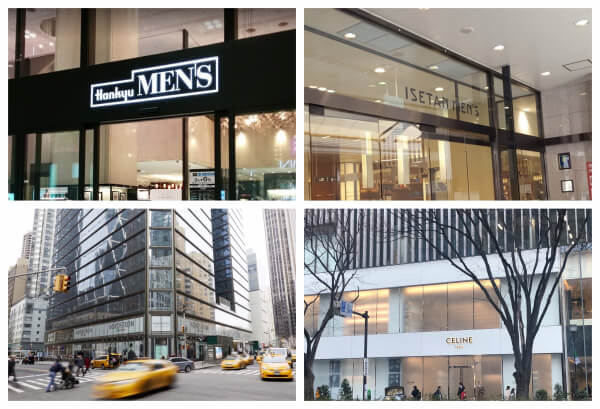 There are many topics related to menswear and grooming starting from last year to this year, cutting a path way led by Chanel launching a men's cosmetic line, Celine by Hedi Slimane launching the first men's line in the brand's history, and Virgil Abloh becoming Louis Vuitton men's artistic director; showcasing the first pop-up store in Tokyo and New York right after his appointment.
Department stores are also moving to strengthen their men's as if they were in line with the movements from the maisons. Hankyu Men's Tokyo renews opening on March 15, 2019 and the Isetan Men's Building also updated to version 2.0 opens the following day. The Hankyu Men's Building is aiming for 17.0 billion yen in the first year of sales. As the financial results for the fiscal year ending March 2018 were 14.3 billion yen, an increase of 119% is expected. Isetan is also expected to achieve the same growth rate. On the other hand, one of the largest department stores in the US, Nordstrom, opened the American specialty store Nordstrom Men's Store NYC on 57th Street in New York on April 12 of last year.
At first glance, the men's market seems to be booming around the world, but these maisons and department stores are making attempts on entering and strengthening the men's market. If you reverse the breadwinners such as SLG (small leather goods) like bags and wallets it's not impossible to say that women's clothes have plateaued, and only men's are left for raising sales. In terms of department store sales, women's wear has been down by 17 percent over the past five years. We hope to see if we can expand the men's area following cosmetics that grew significantly by 47% in the same period.