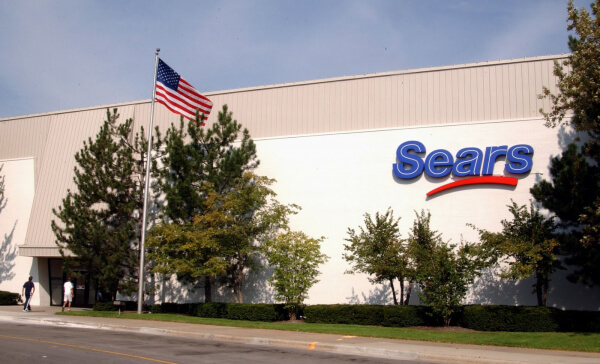 One of the world's largest retailers that brought mail order shopping in appliance brands and services to America for 125 years, Sears Holdings Corporation has announced on Oct.15 for Chapter 11 bankruptcy proceedings and is planning to close 142 of its department and discount stores by the end of this year.
Eddie Lampert, Chairman of Sears Holdings, in 2004 owned a 50% stake in American low-cost department store, Kmart, while also possessed the largest share in Sears with a 15% stake. Eventually, Kmart bought Sears and merged to form Sears Holdings with Lampert as Chairman in 2013. Kmart was a struggling department store to begin with and many have placed the blame on Lampert's incapability for making savvy judgements. Though some have come to his defence saying Lampert had bailed Sears out with billions of dollars in loans through ESL Investments. However, the fact remains that Sears and Kmart which had 3,418 American stores in 2007, now has 866 remaining as of August this year. The firm's stock market value crashed, from US$ 30 billion in 2007 to US$ 69 million on October 17. Revenues were US$ 16.7 billion last year, down from $50.7billion in 2007, and has not been profitable since 2010.
The masses are preoccupied with non-store retailers and Sears isn't alone among other retailers under the shadows of Amazon's innovative capabilities. Unable to reinvent itself against such companies, the stores are meanwhile racked with yellow liquidation banners all over.