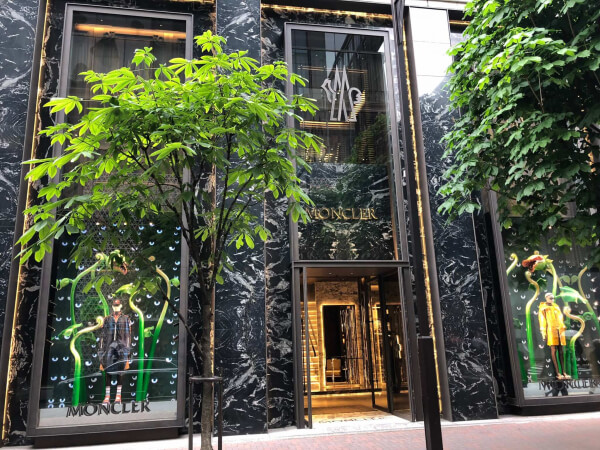 The down boom should be mentioned as one of the major factors changing the sports market. Moncler and Canada Goose which was only known for specific means in harsh climate conditions, has made it into the general market in daily wear and due to the cold winters, the down market demand has increasingly expanded. Aside from whether or not Moncler is considered as a sports brand, it has now become a part of the upper-tiered brands such as BOTTEGA VENETA, worth of 150 billion YEN. Especially in the Japanese market, Japanese fashion company, The SAZABY LEAGUE's Canada Goose is on close encounters with Moncler. Furthermore, in the field of athleisure (fashionable athletic wear), THE NORTH FACE under Goldwin Inc. Japan, is somehow becoming a huge trend.
Taking a step back from the street fad, athleisure, and healthcare trend, the biggest contributing factor to the expansion of sports brands is the logo's attractiveness. While the choices of shopping online, rental, and buying vintage items have doubled the sales in comparison 10 years ago, the branding strategy has now regressed to its very foundations. Consumers who tire from the infinite range of choices now go for logos as their values are easy to understand.
Representatives that are elevating the luxury brand logo booms are the revivals of Balenciaga, GUCCI, and Louis Vuitton. The logo business is clearly doing better than ever for sports brands and is expected to continue.