China|"T-Mall" Announces Cosmetics Sales Ranking: Men's Cosmetics Excelling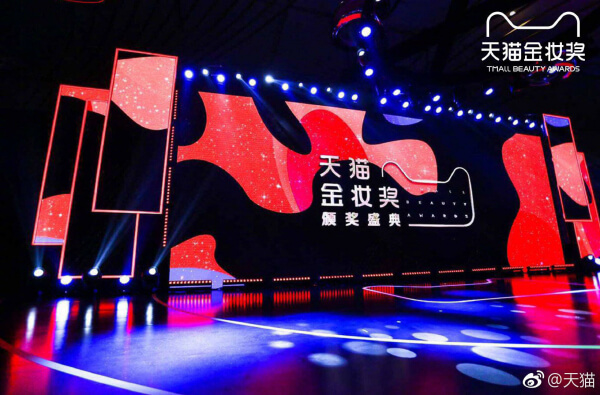 EC titan Tmall released their 2018 economic report at the "Tmall 2019 Beauty Awards" held on March 4, showing Tmall beauty consumers in 2018 exceeding 300 million customers of which are 67.7% female and 32.3% male. In terms of age, consumers in their twenties accounted for 50.8%, those in their thirties accounted for 29%, and teenagers accounted for 6%.
The 2018 men's skin care brand for the beauty award included L'Oreal, WIS and Nivea face cleansing items. Lip products from M.A.C., Givenchy's Rouge Matte, and Giorgio Armani Lip Maestro and face creams/emulsions from Kiehl's, Olay and Winona won an award and toners were from LANCOME, Dr. Ci: Labo, and HomeFacialPro were nominated.
Men's cosmetics have increased rapidly since last year. Eyebrow pencils increased by 214%, lip products by 278%, sunscreen by 145% and perfume by 55%. Men's beauty brands also performed well, with emulsions and creams to 114%, cosmetics for men increasing 89%, facial masks up to 56% and face wash up to 51%.
The report pointed out that minor niche brands are also growing and are preferred by consumers living in the southern cities such as Shanghai, Beijing, Chengdu, Wuhan and Hangzhou. Eighty percent of them are in their 20s, and women accounting for 88%.
In addition to this report, there's a lot of intriguing information. The data shows that limited-edition beauty is becoming increasingly popular, 'anti-aging' has become the main skin care keyword which are attributed to the explosion in sales. Smart beauty products such as the Neutrogena® mask, Clarisonic facial care, and KERASTASE hair care are also becoming more popular.
Nine new brands have also contracted with Tmall; opening stores respectively: Tom Ford, Glamglow, Cosme, Three Concept Eyes (3CE), Atelier Cologne, Primera, d program, Barnängen, and Dong Fang Jidao (Oriental Therapy).