History of Japanese Celebrities and their Brand Transitions: From Seiko Matsuda to EXILE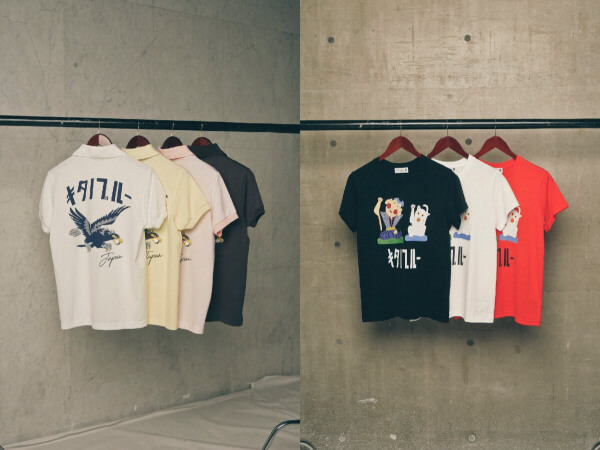 Beat Takeshi (a.k.a. Takeshi Kitano) established his apparel brand, Kitano Blue that's produced with GONZO CORPORATION, held a press launch party in May at Tokyo's Trunk Hotel room, 'Onden'. Kitano Blue will appear in department stores and select shops from July 2018 and pre-orders have started on the official site. Although the reception party was a sight to behold, the brand's recognition didn't seem to attract much attention. In the past during the "Two Beat" era, (a stage name for Beat Takeshi and Beat Kiyoshi a.k.a Kiyoshi Kaneko in the 1970s) the knit brand worn by them caused "Ficce Uomo" (created by Don Konishi's (a.k.a. Yoshiyuki Konishi)) caused the brand to soar in sales, however, current Beat Takeshi fans that are interested in the likes of fashion are a bit questionable and sales aren't expected to do so well.
Speaking of celebrity brands, we must mention "Flawless Seiko" that opened in 1988 by the then 'it' girl musician, Seiko Matsuda. Most celebrity shops have closed as they were mainly supported by fans and at the peak of Flores Seiko's opening, annual sales went as high as 2 billion yen (approx. $US 13 million *current rate). In 2014, due to switching agencies, the brand was re-named to "felicia club by SEIKO MATSUDA". Products such as frying pans and kitchen utensils favorites were personally selected by the idol herself, however it was disappointing to fans as the original goods they expected were lacking. After the long run, the store moved from Jiyugaoka to Omotesando on August 2017. The number of original merchandises have increased in comparison.
Among the successful apparel brands produced by talents, Wakatsuki Chinatsu's "W♥C" established in May 2009 operated by WEGO is a good example. In the beginning, sales spiked and the number of stores had expanded along the way. However what seemed like a favourable direction had changed when in January 2013, Wakatsuki was demoted from Designer to Creative Advisor. After that, she failed to deliver and withdrew from the brand in August 2013. Another actress and talent Kanda Uno also created her own
stocking series launched as a joint venture under Gunze underwear brand, "Tuche". The product is no longer being produced, however at one point it's said to have sold 12 million units. It's unheard of and selling even 3 million units is considered to be phenomenal in the stockings industry. Though it seems that the reason for the success was due to Kanda Uno's own initiatives as she passed her collections to close celebrity friends, however with that being said, the real reason for its success was really the design and functionality provided that had captured the hearts of most OLs.
The most recent success story would be LDH apparel, a clothing company owned by LDH JAPAN belonging to the idol group EXILE. LDH apparel has a total of 8 brands consisting of  24karats, FULL-BK and EXILE members such as NAOTO as creative director of STUDIO SEVEN. Most of these brands are based on Japan's "Yankii", which is thug or delinquent culture and was respectively unpopular, yet in recent years have been under the spotlight and is unlikely to decline anytime soon.
*1.00 JPY = 0.009101 USD