China | When Will "Supreme" Land in China? Meanwhile, "Supreme Italia" Opens in Shanghai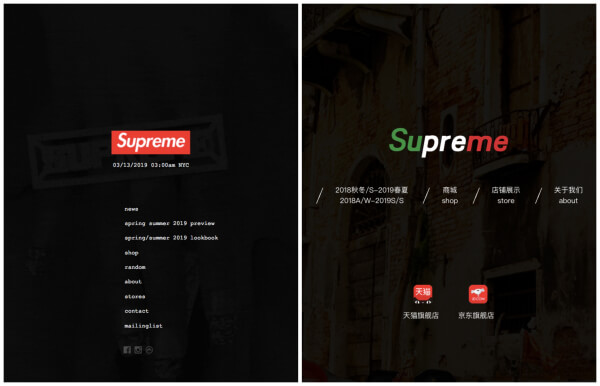 Supreme Italia started testing the waters by opening a store last week in Shanghai, Huaihai Zhong Road where a long queue started to form. The brand is different from its American counterpart, Supreme, which was founded in New York by James Jebbia in 1994. Supreme Italia was established in 2014 in the UK by International Brand Firm (IBF). The fabrics and garments of Supreme Italia are all made in Italy, and the product prices are also in favor with many.
From December last year, Samsung announced a joint cooperation with Supreme Italia, and after canceling the project made many aware of the brand's presence, creating an increase in popularity. Many consumers are perplexed with the two brands being similar to one another. Supreme Italia will also be opening at Tmall and JD.com. Meanwhile, Supreme America hasn't entered the Chinese market.