Japan|DHC Releases New Premium Colour Makeup Series along with an AI Functional Makeup App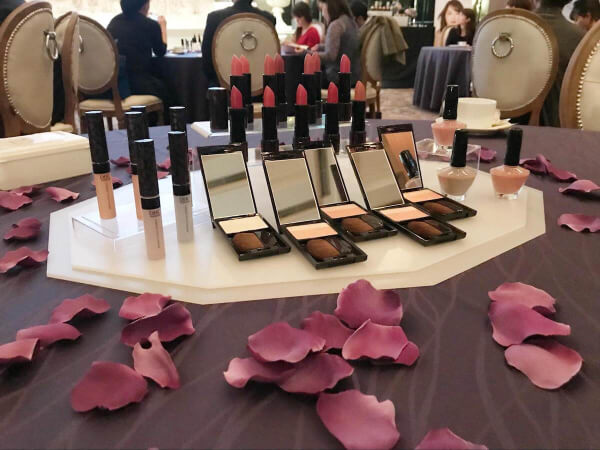 DHC released a new makeup series called 'Premium Makeup Series'. This series is developed for mature women in mind as its target market. Within the products, skin care and anti-aging ingredients are combined to achieve effective results. The colours used are refined and elegant creating a flushed youthful glow. The products include lipsticks, liquid eyeshadows, blushes, and nail polish which come in 4 different colour varieties each. This allows the consumers to fully experiment and find what truly suits them while enjoying the care factors that go in to the products. The packaging comes in a simple, sleek, gorgeous black packaging which highlights the luxurious feel to the collection, and is surprisingly affordable.
In addition to the new product launch, what's worth mentioning is the trial application released called 'MAKE PALETTE' with an AI function developed by the company. Different from previous apps, MAKE PALETTE is more realistic and user-friendly. The AI ​​function not only automatically adjusts the makeup to fit the structures of the face more accurately, but it also allows the user to freely compare a 'before and after' picture so users can see the changes. This app is not limited to frontal views but side views and facial expressions made by the user can be captured whether you'd like to know what you look like with a certain colour when you have a constipated face, or when you're going for that million dollar smile, its ability to capture is well worth downloading. The app can be downloaded in Apple Stores starting May 10th.