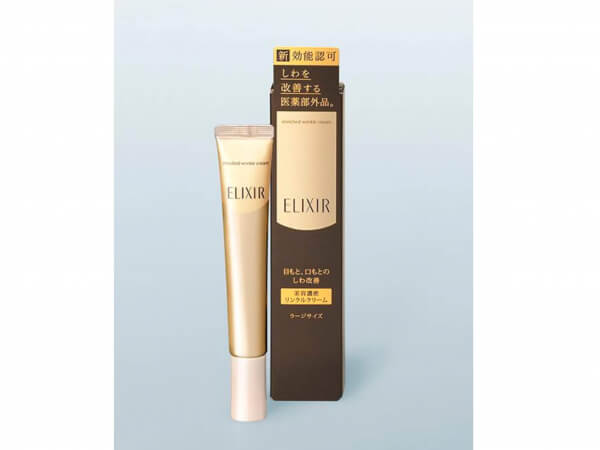 SHISEIDO's brand ELIXIR is launching a plus size of its popular wrinkle cream which has been popular not only in Japan but overseas since its release in June 2017. Currently, only buy two tubes can be bought per customer. The new size will be released on June 21st in a response to favorable reviews.
It is about 1.5 times the capacity of the original product and is sold at Shiseido 's beauty site "watashi+" in addition to all 20,000 stores nationwide at local drug stores, mass merchandisers, department stores, and cosmetic specialty shops.
The beauty wrinkle cream was created from 30 years of research by Shiseido and is recommended for protecting damaged skin from the intense ultraviolet rays this summer.