Japan|Open Your Five Senses with Gourmet and Culture at Kashiyama Daikanyama with "SUGARABO" by Yosuke Suga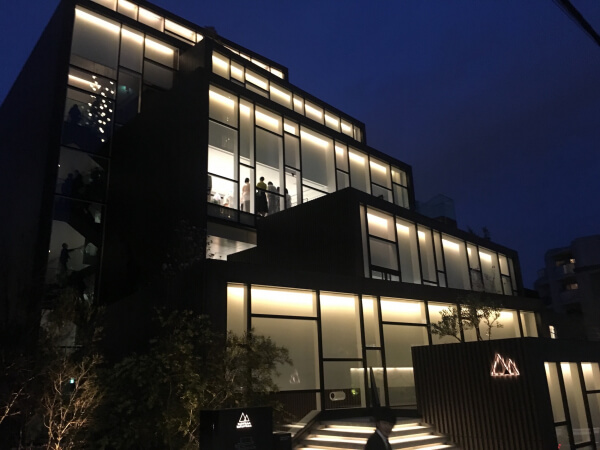 On April 2, ONWARD Holdings opened a new buliding, Kashiyama Daikanyama in Daikanyama, Shibuya. The building has a total of six floors designed to recreate an image of a 'hill' created from towering large and small glass boxes. The spaces features a gallery, select shop, restaurant, café and bar to create a space of relaxation while stimulating the five senses.
Kashiyama Daikanyama is led by project leader and president of ONWARD Holdings, Takeshi Shonai. Gourmet and drinks are overseed by Yosuke Suga who launched his French restaurant SUGALABO, while fashion & culture is supervised by Carol Lim and Humberto Leon, founder of Opening ceremony and also creative director of KENZO.