Japan | New Lipsticks from 'RMK' in Seasonal Matte Colours Based on a Summer Love Theme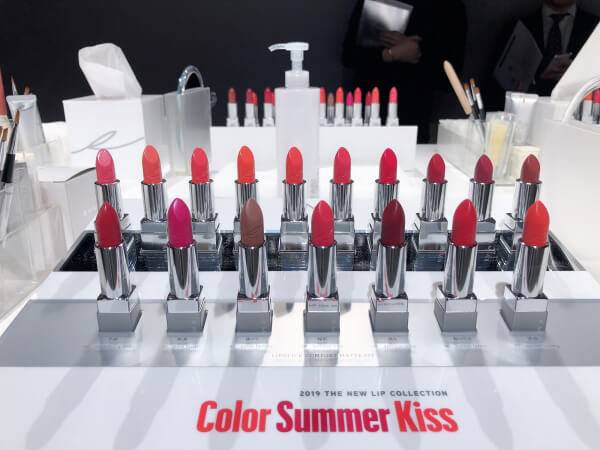 Japanese Makeup brand RMK, renews their lipstick collection, releasing their "2019 THE NEW LIP COLLECTION" under the theme of summer love, the products are bright and vibrant in a matte lightweight formula, making it perfect for spring and summer looks.
"RMK Lipstick Comfort Matte Fit"collection (7 shades in total, 3,500 yen +tax) is highlighted with its airy gel texture matte finishing, makes the products easy to wear and creates soft moisturized lips. Notably, the 7 shades have interesting names symbolic of summer love such as "presentiment", "temptation", and "mystery". You can simply pick any one of them depending on your mood everyday of the week.
Another collection launched is "RMK Lipstick Comfort Bright Rich" (10 shades in total, 3,500 yen +tax). With its hydrating shimmer texture the product gives adds an element of effortless elegance inspired by an image of a "bourgeois lady". Every lip has an "R" mark that symbolizes the brand and the collection will drop on April 19.