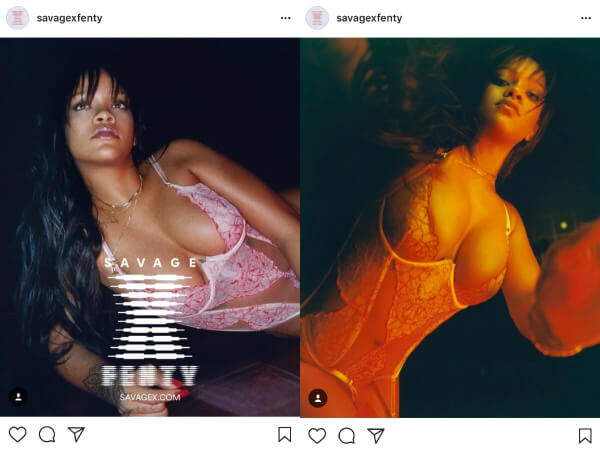 Following Rihanna's launch of her beauty brand, Fenty (which is her last name), the 'bad girl' launched her own underwear brand, Savage Fenty. On April 21, Rihanna released a video on her Instagram account and announcing the new release. Savage X Fenty is about creating a confident women who embraces their bodies. Rihanna expresses on her official website,  "We want to make people look good and feel good."
The photos that are publicized on the brand's official website and public accounts are no longer skinny idealized models often seen in various brands. Instead, the diversity in women who come in all shapes and sizes were photographed wearing bold and steamy lingerie looks. Rihanna also made her appearance for the publicity photos and videos as a model.
As a popular singer, her influence is not limited to the entertainment industry. She's cooperated with sports brand PUMA in launching ready-to-wear collections and cooperative sports shoes. She later launched her own makeup brand under, Fenty. The new lingerie brand, Savage X Fenty is only available on the official website since May 11th.
Brand Official Site: https://www.savagex.com