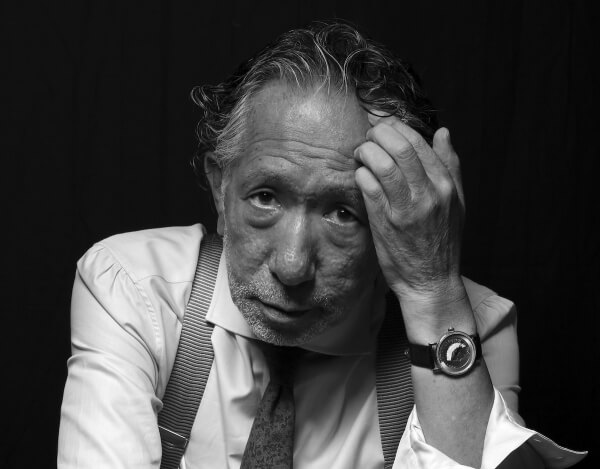 Ichiro Kishida, the editor-in-chief of dandy magazine, GG issued by GG Media, retired from the editorial position after the November issue on September 22. Mr. Ichiro will stay at GG Media Inc. and will still be involved in new business in events and EC site operations. He was appointed last year as the editor-in-chief of GG after being editor-in-chief of "MADURO" issued by Seven & i Publishing. It was speculated that the reasons for the editor-in-chief shifting was due to the reforms in the target audience (senior gentlemen over 50 years of age). The successor now is Takashi Ogiyama, deputy editor.
Mr. Ichiro at 67 years old was born in Osaka on April 15, 1951. It's unsurprising that those born after the 2000s wouldn't have known him as an established magazine editor of his time. Mr. Kishida joined World Culture Corporation after graduating from Nihon University. After participating in the launch of "BIGMAN", he served as editor-in-chief editor of "Begin", editor of "Car EX" and "MEN'S EX". After resigning in 2000, he founded hit magazine "LEON" with Shufu To Seikatsu Sha Co.,Ltd. first issued on September 24, 2001. It became a huge success as a lifestyle magazine for older gentlemen and sold about 100,000 copies and was said to have earned over 500 million yen in advertisements per book. In 2004, the female version of "LEON", "Nikita" was launched. He left the company in 2006 due to unresolved differences with the higher echelons and started WEB magazines "ZINO " "KISHIDA DAYS", and "MADURO", which didn't fare well.
Whether or not Mr. Ichiro will be involved in the launching of printed and web magazines in the future is uncertain, but an editor such as he in the 2000s magazine era might not have as much influence as he. If any one were on par with this man, it would be Mr. Asako Imao, current editor-in-chief of "VERY" (Kobunsha) magazine. However but in the case of Mr. Ichiro at Sekai Bunka Publishing and Shufu to Seikatsu sha co. Ltd., his sexual harassments and staff scandals at the new company was unsavory. His golden years and talent seems only to last him six years from 2000 to 2006. An editor's peak sure is surprisingly short.