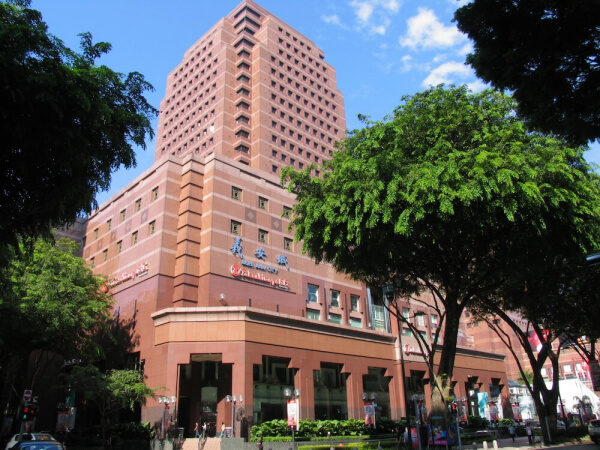 In 2014, Takashimaya announced that it will open Siam Takashimaya in the large shopping mall complex, ICONSIAM in Bangkok, Thailand. At the same time, Takashimaya Singapore Limited, a consolidated subsidiary, acquired a 51% stake and announced that it will establish a joint venture with ICONSIAM Co., Ltd., a local company that operates the facility. At last it appears that they'll be opened for business this autumn and with the steady performance that Takashimaya has had for four years, there were positive feedbacks that the store opening in Thailand will be a success.
Stores expanding overseas can be cited as one of the factors of stable performance growths. Takashimaya first extended its reaches to Singapore in 1993, Taipei the following year (withdrew in 2016, currently using only licensing the name), Shanghai in 2012 and Vietnam, Ho Chi Minh in 2016. Takashimaya Singapore Ltd.'s first oversea store opening operating profit for February 2018, equated to 3.6 billion yen, accounting for 10% of the total (35.3 billion yen). Thanks to Singapore's reputation in Southeast Asia, Takashimaya was able to establish itself as a brand easily even though their retail space was small. This propelled the brand, 'TAKASHIMAYA' throughout Southeast Asia and it's clear that the success rode from the Singapore store that eventually led to expansion in Vietnam, and the opening in Thailand.
On another noteworthy mention would be the subsidiary, SC (shopping centre) developer Toshin Development Co., Ltd. and its operating profit in February 2018 that amounted to 9 billion yen; which is about a quarter of the total. It's also the company that is the SC developer of subsidiary, Singapore Takashimaya which serves as its major source of earnings that supports the management of the company. The support from know-how real estate developers that's been accumulated for years in both domestic and abroad, has made what Takashimaya is today.
Attempts were made by Japanese companies in the 1980s to advance overseas in China and Taiwan, however, Japanese retailers hadn't had much brand value and didn't know how to go about in their operations overseas. Companies have failed without knowing before crossing to the otherside in such a state. A decade after the Lehman shock in 2008, a majority of companies wanted another shot at reevaluating their oversea strategies, but so far haven't been as successful as the Takashimaya department store. Downtrends continued ever since the collapse of the 1990s economic bubble and should find a way to recover before taking matters into consideration.
Minoru Mami

Fashion weather forecaster