Part 2: Digital Strategy differentiate the Future, Japanese Publishers Facing the Transition Period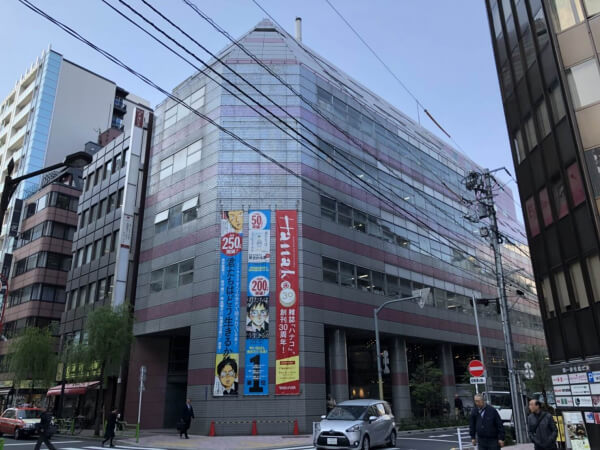 According to WWD Japan, MAGAZINE HOUSE CO., LTD., the publisher which has several popular fashion and lifestyle magazines such as POPEYE and GINZA, announced a huge personnel change on January 24. They will replace 5 editor-in-chiefs including, Takahiro Kinoshita (editor-in-chief of POPEYE), and Toshiko Nakajima (editor-in-chief of GINZA), with a total of 10 editors and managers moved to a new post. The company will operate in it's new structure starting in the May issue.
Looking at this calmly, POPEYE's Kinoshita joining of FAST RETAILING  it seems has caused personnel transfers. With president Ishizaki's structural reform, it is said that the employee's salaries have been decreasing to nearly half of its peak. Under such circumstances, an outflow of human resource continues into luxury brands and SPA companies. POPEYE, by Kinoshita editor-in-chief, was highly regarded in the industry, but even MAGAZINE HOUSE couldn't suppress the outflow of such person. Its main magazine's current circulations are: POPEYE 100,167 copies, Casa BRUTUS 80,833 copies, GINZA 50,000 copies, Tarzan 154,200 copies, and & Premium 79,167 copies (reference from JMPA).
In addition, regarding the middle-scale publisher, it was shocking news that Yves Bougon who has facilitated the digitization of Hearst Fujingaho Co., Ltd., retired on April 27 and will assumed the post of CEO at Condé Nast France. The company expects 8 consecutive year of profit increase this fiscal year, and Bougon said in a 2018 New Year's greeting,
"Last year, our digital business grew to account for about 40% of the company's whole sales. We have set the goal that makes this ratio up to 50% until 2020, but we anticipate that we can achieve it before that".
The company entrusted the selling of all publications to Kodansha three years ago and Condé Nast Japan signed a similar business alliance with PRESIDENT Inc. recently. In the background of such trends, there may be an intention to move human resources devoted to paper publications to the digital division. Considering their old-fashioned minds, leaving all the sales function to the other publishers equals to throwing away the wholesaler CODE and is liken to abandoning the life of a publisher. However, it seems that it's becoming an era in which it's an absurd thing to say.
Furthermore, on the 31st of March, the Nikkei news reported that Rakuten will take over Osakaya Kurita, 3rd place of Japanese publishing agency which sales was 80.2 billion YEN in the fiscal year ending March 31, 2017, in April. It is not clear what Rakuten aims for in this purchase, but in any case, it seems that distribution of publications seems to change dramatically.
*Details of Personnel Change of MAGAZINE HOUSE:
Takahiro Kinoshita, editor-in-chief of  POPEYE has been transferred to the general affairs department. Toru Matsubara (editor-in-chief of Casa BRUTUS) will succeed his position and serve as head of the digital strategy office.
At the same time, Yoichi Nishio, current deputy editor-in-chief of Casa BRUTUS, will be in charge of its editor-in-chief. Also Toshiko Nakajima (GINZA editor-in-chief) is appointed as a director of custom production department, and Saya Kawada, who was the senior editor, will become the new editor-in-chief.
Toru Otawara (editor-in-chief of Tarzan) is appointed editor-in-chief of book editorial department, and Jun Yamaguchi (POPEYE's senior editor) will succeed his position.
Nobuaki Shibasaki, & Premium's editor-in-chief will serve as the director of the fifth editorial division as well as his current job. Kazuya Matsumoto, Manager of the custom produce department, is appointed to the deputy director of the cross media business division and Takeshi Kitagawa (manager of the media promotion department) is appointed deputy editor-in-chief of Ginza.