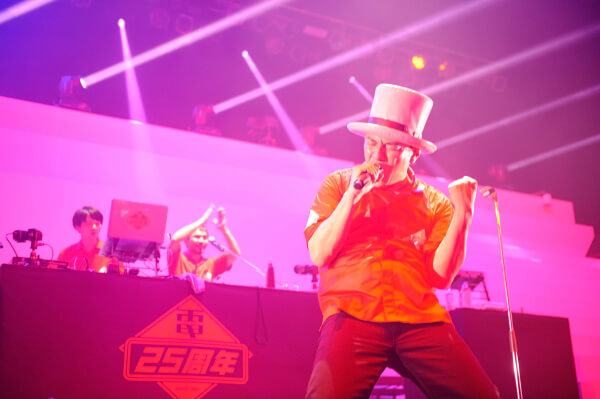 Japanese actor and musician, Pierre Taki (51), was arrested on suspicion of a drug law violation. As a techno-pop band member of "Denki Groove", he appeared in numerous films, dramas, and commercials, who's somewhat a popular figure in the industry. According to sources, the expected damages will result to 10 billion yen or more.
The ban on recreational cannabis was lifted in Canada recently giving people the idea that drug usage is not too big of a deal, leaving the Japanese government a sense of unease. The police seem to be looking everywhere for 'scapegoats' in order to demonstrate their authorities on those who violate the law on narcotics, though this is an unexpected incident.
Speaking of busted drug users, this is by far very common in the music industry.  There's a common mistake that the idea of using drugs will enhance the "overall experience". This idea is followed by celebrities and the fashion industry. Yes, drugs will provide you with creative solutions or so they say for second rate fashion designers. There's a miniscule amount in the fashion industry where arrests happen, but perhaps that's due to the lack of any gains especially in money for the law enforcers.
Former The Tempters drummer, Hiroshi Oguchi was arrested in 1984 for possession of cannabis. At the time of his arrest, he had just started his apparel brand, Yin & Yang during the 80's "DC boom" which stands for "designer and character". This, was a national style centred on following media advice in fashion magazines associated with avant-garde outfits from Comme des Garçons and Y's high designs. His brand was selling and Oguchi then established "PRACTICE OF SILENCE", fashion manufacturing and design company with the help of his wife and actress, Kimie Shingyoji (bankrupt in 1991). A nude photo collection of Kimie Shingyoji taken with a large camera became a controversy in 1997, and the two divorced in 2005. Oguchi died of liver disease in 2009. He was 58.
Another arrested for drug usages in the fashion industry was fashion company, Figo's president, Yoichi Sato (48), who at the time (July 2002) imported and sold brands like Felisi and others. A woman who's a company acquaintance was arrested for possessing a stimulant and cannabis, but due to her testimony, the stimulant was allegedly attributed to Sato thus he was arrested. Among the handling brands, Felisi is currently handled by United Arrows as a subsidiary.
Anyway, the lifted ban on cannabis is news in Canada that's on the other side of the globe. I would like to pray that fashion industry people shouldn't be so keen on the fact that drug usage is the new trend.